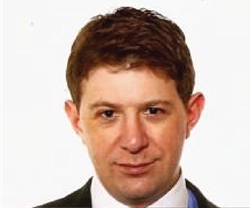 Foreign entrepreneurs need to be able to make early stage adopters, media, and investors feel the nationality of the people running their companies is largely irrelevant.
Cambrige, Massachusetts (PRWEB) March 07, 2014
Matthew Goldstein, President of Kombat Marketing, announced today the creation of "Foreign Kombat", a department dedicated to helping foreign entrepreneurs in the Boston startup community with localization and translation support, cultural consulting for business model and marketing strategy adaptation, assistance in locating and pitching to local investors, and media outreach and training. The concept of developing a unique set of services targeted at foreign startups was conceived by Goldstein while an entrepreneur in residence at Krash, a Harvard and M.I.T. University-partnered communal working and living space in Cambridge, Massachusetts. Goldstein says he noticed how some of the brightest foreign entrepreneurs there seemed to possess amazing entrepreneurial skill and technical prowess but yet appeared less competent due to an inability to understand how to adapt their sites and products for local consumers and investors. By helping them tackle these issues, Goldstein helped businesses that may have otherwise fallen through the cracks more effectively generate traction and attract investment.
Foreign entrepreneurs in the tech and media space often find it hard to get money in the much more rigid and oftentimes depressed financial markets in their home countries. Many would develop their ideas at home if they could and come to the US because it is a necessity, not a choice. Still, they must work much harder than local entrepreneurs to create business models and products that are outstanding enough so as to quench worries that investors may have about the logistics of doing business with a foreigner. Some have to overcome very tall language and cultural barriers.
Kombat offers clients of its new department rates based on their size and stage of development and will, at times, reduce or forego fees in exchange for equity. It offers the type of conceptual consulting, together with pertinent market research, needed to properly re-imagine a brand for the US, based on targeted demographics. Likewise, it provides hands-on help to make the necessary translations and design and develop localized Web sites and marketing materials. "Foreign Kombat" also assists in creating proposals and pitch decks for investors, offers media outreach and training and aids in the initiation of additional strategic partnerships.
"The Internet and startup community in the US has cultural nuances all its own," says Goldstein. "People have a conception of what type of person an entrepreneur is and expect him or her to speak a specific lexicon and possess a type of marketing sensitivity above the norm. Foreigners have to be sophisticated enough so as not to just translate their products but to adapt them properly for the US, image and all. They need to be able to make early stage adopters, media, and investors feel the nationality of the people running these companies is largely irrelevant. This is where Kombat Marketing's "Foreign Kombat" services become vital."
Kombat Marketing has already overhauled several foreign-owned tech and media startups for the US. Matthew Goldstein, Director of Kombat, has worked nationally and internationally in sales and marketing for over 15 years with companies including MTV, Fox, Bloomberg and NAVTEQ and has consulted for countless startups. For more information or client references, please contact info(at)kombatmarketing(dot)com or call (1) 857-615-3975.