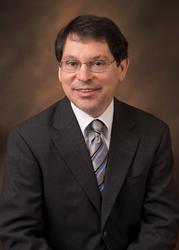 New Orleans, LA (PRWEB) March 10, 2014
Modjeski and Masters today announced that it has appointed Dr. Zolan Prucz as Chairman of the Board, effective immediately. In this new role, Prucz will lead the board in focusing on and developing the strategic direction of the firm, call meetings of the Board of Directors and the shareholders, lead those meetings, and ensure that those meetings are run efficiently.
Prucz is a widely recognized as an industry expert that brings an unparalleled level of technical proficiency to the firm's leadership. He began his career with Modjeski and Masters in 1983 and has become an authority on engineering aspects related to bridge vessel collision and bridge protection design. Other areas of expertise include an understanding of the effects of corrosion and fatigue on steel bridges, deterioration of timber bridges, seismic evaluations, and bridge damage and collapse investigations.
"Zolan's deep history with the firm and expert leadership within the industry make him a natural fit for this position," said Dr. Barney Martin, President and CEO at Modjeski and Masters. "He has been instrumental in affirming Modjeski and Masters trusted reputation through his contributions to a variety of standards and papers used widely in the industry."
Dr. Prucz served principal investigator and project manager for a statewide study for Louisiana DOTD, whose scope was to evaluate vulnerability to vessel collision of 28 bridges in the state. As a follow up to study, Dr. Prucz helped to develop vessel collision design criteria for movable bridges – the results of which are contained in the AASHTO LRFD Movable Highway Bridge Design Specifications. He was also instrumental in the development of a system-wide bridge fatigue damage and timber bridge rating assessment methodology for several first class railroads.
"I have always felt honored to be part of a company that holds technical excellence and superior client service above all else," said Prucz. "I look forward to this new position and the opportunity it brings to work so closely with the firm's leadership team to provide our clients with high quality engineering services and help employees reach their full potential through professional growth and development opportunities."
Dr. Prucz earned a B.S., Civil Engineering from Israel Institute of Technology and a Doctor of Philosophy from the State University of New York Buffalo. He is a Professional Engineer in Louisiana, Ontario, Michigan, Arkansas, Mississippi and Alaska.
About Modjeski and Masters
Modjeski and Masters is one of the world's leading bridge engineering firms, with a reputation for technical excellence and innovation that goes beyond current standards. Established nearly 120 years ago, the firm has been responsible for the design and maintenance of some of our nation's most recognizable structures. Services include fixed and movable bridge design, inspection and rehabilitation, and all facets of lifecycle maintenance, research and code development. For more information, including in-depth videos of Modjeski and Masters at work, please visit http://www.modjeski.com.