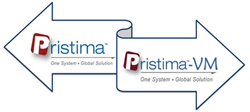 Morris Planes, NJ (PRWEB) March 11, 2014
Xybion, announced today that HistoTox Labs in Boulder, Colorado has entered into a subscription agreement to use Xybion's Pristima® suite employing a Software-as-a-Service (SaaS) model of delivery and access. Utilizing Xybion's validation package along with its own PQ validation, HistoTox Labs quickly implemented Pristima and is already utilizing the system for complex blinded studies.
Xybion's strategy for Pristima® deployment to HistoTox Labs allows for HistoTox Labs employees and consultant pathologists to access Pristima from anywhere in the world, without needing a physical presence in their office, further reducing IT requirements and easily extending the system to any consulting pathologists HistoTox Labs may contract. Carlos Frade, Vice-President of R&D Solutions at Xybion stated that "our goal is not only to make Pristima® the most user-friendly and robust system in the world but to make it the most easily deployable system in the world and this project with HistoTox Labs has been a great example of our success."
"The Pristima® pathology module as a hosted service is easy to use, very responsive, and very cost effective," stated Laura Healy, DVM, PhD of HistoTox Labs. Jon Bishop, President/Lab Director stated, "Xybion has helped us to design and enter the study protocol in a timely fashion. Our pathologists can immediately begin reading slides and entering their findings directly into Pristima®; moreover, the reports are instantly available making it possible to read the most challenging of studies." Bishop, continued, "Xybion set up our platform, loaded lexicons and provided us with secure SSL encrypted communications to the datacenter very quickly and this assistance required very little IT infrastructure or set up on our part. Pristima® is an important factor in our commitment to outstanding customer service, high quality sections, competitive pricing and quick turnaround times."
While HistoTox Labs is initially using the Pristima® Study management, and Pathology data management modules, along with all the reports, the contract histology laboratory may expand its use of Pristima as its business grows since Pristima, a comprehensive solution suite, can address all aspects of the preclinical study from colony management all the way through final reporting for both GLP and Non-GLP studies. Pristima is in production today supporting Pharmaceutical, CRO, Biotechnology, Animal Health and CropScience companies in 13 countries across 4 continents.
ABOUT HISTOTOX LABS
HistoTox Labs is a GLP compliant contract histology laboratory located at the foot of the Rocky Mountains in Boulder, Colorado. Our histology and immunohistochemistry lab have developed the ability to provide the highest quality bone and soft tissue sections quickly, in order to meet the diverse and constantly changing needs of our customers. Whether we are supporting pharmaceutical, biotech or contract research organizations (CROs), our commitment to outstanding customer service, high quality sections, competitive pricing and quick turnaround times make HistoTox Labs the ideal source for reliable histology lab services.
ABOUT XYBION
Xybion is the leading provider of software, services and consulting for global corporations operating in highly regulated industries. Our unique solutions focus on integrated preclinical lab management, early-stage drug discovery, regulatory compliance, GRC, quality management and systems validation.
Xybion's combination of software, business process management, services, validation and staffing enables us to cover a broad spectrum of critical business needs for companies and we deliver our solutions on global scale. Our leadership in this dynamic and ever-changing industry has been a cornerstone of our high-value reputation.