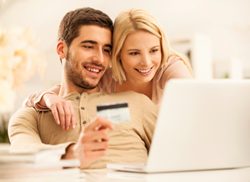 Atlanta, GA (PRWEB) March 10, 2014
A-1 Express, a recognized leader in same-day delivery, messenger and transportation services, announces savings for orders online for same day deliveries. The announcement comes in an effort to inform customers of the ability to save money on their courier orders, increase online order usage and increase sales growth. A-1 Express strives to be the best choice in same-day courier solutions nationwide.
The nationwide courier has the advertisement as a standing banner on the homepage of its' comprehensive website. A-1 Express provides a 5% savings to customers that place their courier order online. This discount is applied to all online orders for all same day deliveries throughout the US. The rate is automatically calculated for all online quotes, therefore, customers can see what their actual online service price will be. The courier's online order rates will always cost less than orders placed by phone to encourage and promote online ordering.
A-1 Express offers a number of local same-day delivery options for any on-demand service requests that can be placed online. Standard service is a four-hour window-time service and express service is a two-hour window-time service. The courier also offers a two and a half-hour window-time for standard bike service and one and a half-hour window-time for express bike service in various US cities. A-1 Express will pick up and deliver within the window time of that particular service.
Other A-1 Express services include nationwide courier service solutions, same-day bike messenger service, on-demand same-day delivery, multiple location courier services, mail route logistic solutions, long-distance freight same-day delivery, straight truck delivery services, payroll deliveries, less-than-truckload shipping and more. Because A-1 Express is a same-day courier with a national footprint, the Phoenix courier is able to fulfill the orders online.
Orders can be placed over the phone as well if the customer desires to. For any special service requests, customers are recommended to contact A-1 Express directly to speak with a representative in regards to any volume online ordering. A-1 Express is also available 24/7 to meet any same-day delivery needs, including weekend order requests, location rerouting, and service time adjustments.
A-1 Express is a premier same-day courier offering transportation and distribution services. From small packages to palletized freight, A-1 Express delivers fast! As a leader in the courier industry, their goal is to perform optimal courier logistic solutions and superior customer service every time. The courier service provides same-day delivery successfully for over 1,500 clients, including Fortune 500 companies throughout the US.