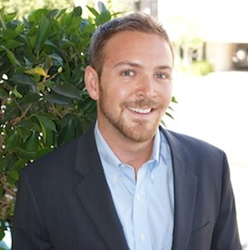 When it comes to test-taking, the intangibles are just as important as math and grammar knowledge. These tips have made a huge difference in my students' level of success.
New York, New York (PRWEB) March 07, 2014
With the March SAT coming up in fewer than 24 hours, parents and students all over the country are scrambling to prepare themselves for the big day. While many are attempting to "cram" for the exam, studying one last handful of SAT vocabulary words and math tricks, renowned SAT and ACT tutor Anthony-James Green recommends a different strategy: focus on the intangibles.
Before each SAT, Green releases a list of his best test-day tips and tricks for score maximization. These methods are the same ones he uses with his own students to achieve his best-in-industry average score improvement (over 430 points, after working with over 350 students one-on-one).
Parents and students interested in reviewing Green's test-day advice can do so by visiting his blog at:
http://www.testprepauthority.com/1/post/2014/01/the-sat-is-tomorrow-test-day-tricks-to-maximize-your-score.html
"The SAT isn't a test that any student can cram for," says Green of his test-day methodology. "It's a test that requires long-term synthesis of complex, multifaceted information. The day before the test, students shouldn't be cramming. There's really no single vocab word or grammar trick that'll have an enormous impact on one's score. Instead, students should do everything possible to prepare their bodies and minds for the exam, and make sure that they enter the testing center in fighting shape. A well-rested, well-fed, alert mind is an essential tool for high SAT scores."
Green's practices for pre-SAT preparation have developed over more than 10,000 hours of experience tutoring the exam, crafting curriculum, and training hundreds of SAT and ACT tutors to teach the exam to others. Many of his ideas for proper test-day strategies come from his experience as a former high school rower.
"Before a big race, we'd always follow the same routine," says Green. "If the race was on Saturday, we'd spend Monday, Tuesday, and Wednesday training like lunatics. However, on Thursday and Friday, we'd 'taper' - a practice in which you spend the two days before the race doing almost nothing. This tapering period would allow us to recover before the race, and on the big day, we'd be fresh and well-rested."
"While there are obvious differences between one's brain and one's muscles, they both need to be trained in much the same way. If a student doesn't do any work, he'll never get stronger. If he does nothing but train, he'll never have time to synthesize new information and recover. A proper mix of intense studying and focused relaxation is the key to high test performance."
Green's guide can be found, free of charge, on his personal booking website at the following URL:
http://www.TestPrepAuthority.com
Green recommends getting plenty of sleep, hyper-hydrating the day before the test, waking up extremely early, and engaging in light cardiovascular activity the morning of the test, along with many other tips that have proven to enhance his students' scores.
After achieving an average score improvement of 430 points on the SAT and 7.8 points on the ACT, Green has earned a reputation as one of the best college prep experts in the world. Green is the author of multiple books on SAT and ACT prep, including Test Prep for Parents, and is the creator of the popular online SAT program The Green SAT System, which can be found at the following URL:
Green has devoted his entire career to test prep, and splits his time between one-on-one tutoring and curriculum development. Due to the demand on his services, parents are advised to book Green as far as three years in advance to guarantee a spot in his schedule.
###