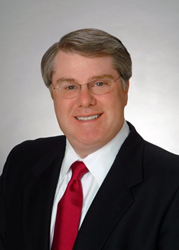 AMG delivers personalized, small town, one-on-one service and will be able to add increasingly important technology automation.
Winston Salem, NC (PRWEB) March 07, 2014
Association Management Group, a leading manager of townhome, planned community and condominium associations in the greater Greensboro and Winston-Salem metro market, announced this morning that it will join forces with Gallimore Management Associates. Gallimore, which also manages community associations, is based in Advance and Winston Salem, NC. Combined, AMG and Gallimore will offer homeowner management services in Winston Salem, Forsyth, Davie and Davidson counties. AMG has been recognized for its high level of customer satisfaction. In addition to the Triad, AMG also serves most major markets in North and South Carolina.
AMG Vice President Spencer Ferguson said, "AMG was attracted to Gallimore Management Associates because Gallimore shares AMG's corporate commitment to customer service and satisfaction. Rarely do we see other firms with customer satisfaction as high as AMG's...when we did, we knew Gallimore was a perfect fit with AMG."
AMG Senior Community Manager Vicki Burgess (who is nationally recognized as an "Association Management Specialist" by the Community Associations Institute, CAI) and AMG Community Manager Mackenzie Ruickoldt are leading AMG's efforts to combine the technology and customer services of the firms. Burgess said, "Gallimore communities will be receiving specialized websites that are able to report association information including homeowner account balances and other valuable information."
In the firm's announcement, Paul Mengert, AMG President, said, "Gallimore is truly one of the best run HOA management companies in the Triad market...AMG delivers personalized, small town, one-on-one service like Gallimore, but will be able to add increasingly important technology automation." Wendy Gallimore, President of Gallimore Management Associates, Inc., who will continue as an advisor and consultant, offered praise of AMG, saying, "…over many years I have seen AMG provide outstanding service to community associations. Together, our clients will have 'the best' of the best management service."
The combined firm will be led by Paul Mengert, who is nationally recognized as a Professional Community Association Manager (PCAM), teaches on the Community Association Institute's national faculty and has served as an international housing advisor through USAID.
Association Management Group as a company is a nationally Accredited Association Management Company (AAMC) which serves the major markets in North and South Carolina. The combined AMG/Gallimore business will use the name Association Management Group and its Forsyth county offices will be located in the Winston Towers, 301 North Main Street - Suite 2479, Winston Salem. Association Management Group also has offices in the Triad at 614 West Friendly in Greensboro, Raleigh, Durham and Charlotte.
Click here to view a brief video about Association Management Group - AMG Video