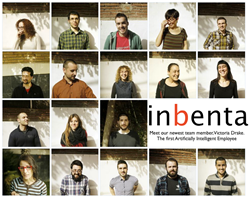 Silicon Valley, (PRWEB) March 09, 2014
INBENTA, a leader in Natural Language and Semantic Search, is expanding its reach by opening a new office in Chile, to answer the increasing demand for its customer service solutions in the region.
The purpose of the new office is to strengthen the company's already existing presence in the country and meet the growing demand of their AI based search engine technology for the Latin American Continent. The office, which is already operational, is headquartered in Santiago, Chile and has completed a series of new software solutions and upgrades to increase efficiency for online customer relationship management.
Inbenta's last 10 years demonstrates a continued and steady flow of growth for the company. While building out the new satellite office in the country, the company was recently awarded honors from the E-merging Markets group, in the category of Best Technology "cross-border" digital enterprise.
Inbenta's goal is to demonstrate its commitment to the Latin American market by continuing to expand its network in that region as well as internationally. With two offices in Brazil, one in Sao Paulo, and one in Porto Alegre, they are currently working on major projects for Colombia and Peru. Its technology is based on Artificial Intelligence, natural language processing, and semantic search.
"With this office in Santiago de Chile, we want to consolidate our investment in the Latin American market, which together with our Brazil office will act as a true hub of operations in the Southern Cone, and from which we will pay important service to customers," says Jordi Torras, CEO and Founder of Inbenta.
INBENTA was founded in 2005 in Barcelona. They ​​specialize in Artificial Intelligence, Natural Language Processing, and Semantic Search. Since its inception, Inbenta has devoted great efforts to develop techniques in computational linguistics, Web technologies, customer solutions, and strategies for online marketing. From these four specialties they are executing a range of services and solutions that have evolved over time to meet the expectations of big business's to web portals and intranets. Inbenta has managed to introduce innovative successful services and solutions that for over 50 major clients while expanding the business to other countries.
Inbenta
For more information contact:
Inbenta Technology,
440 N Wolfe Rd Sunnyvale, CA 94085
Tel: 1 (408) 213-8771