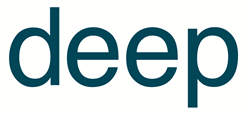 Foodservice operators are sophisticated users of mobile phones and tablets. They expect the brands they support to offer convenient services and benefits—accessible on mobile devices.
Springfield, Mo. (PRWEB) March 11, 2014
deep recently developed and launched an integrated digital marketing campaign for Nestlé Professional and its new Chef-Mate ¡QUE BUENO! White Cheese Sauce. Focused on benefitting foodservice operators by bringing recipes and recipe demos right to them, the integrated campaign features both traditional and modern elements, much like the recipes and product the campaign promotes. The campaign initially reaches foodservice professionals through a direct marketing postcard featuring the free Layar app, which lets users readily access a recipe demo video on their mobile devices. The video then drives viewers to the new Chef-Mate Front Burner website for valuable information, recipes and resources.
Nestlé Professional engaged the persuasive advertising agency deep to partner in strategizing and executing the integrated digital campaign. deep began by designing and developing the Front Burner website, a responsive website that seamlessly resizes to the dimensions of the given user's device. As Partner, Creative Director Dan Stewart noted, deep then created a direct marketing campaign that reflects the fun, extremely useful website: "It's important to establish a consistent design and tone for a brand—both in print and online. By carrying that tone through to all aspects of the Chef-Mate ¡QUE BUENO! White Cheese Sauce campaign, our creatives instill foodservice operators with a sense of familiarity, and our work echoes the consistent quality operators can expect from Chef-Mate products."
As deep strives to remain a leader in foodservice advertising, the interactive marketing solutions it produces for clients must reach a very specific audience and establish a mutually beneficial connection. deep Senior Interactive Art Director Daniel Green expounded the agency's philosophy, stating, "Our clients' primary audience consists of foodservice operators—who are sophisticated users of mobile phones and tablets. They expect the brands they support to offer convenient services and benefits they can access on mobile devices. And why shouldn't they? Companies like Nestlé Professional build their reputations by making day-to-day operations easier on foodservice personnel, and deep recognizes it's up to us to help carry that through to their digital offerings."
Green and Stewart said that to meet that demand, their food branding agency follows a straightforward digital strategy. "The simple way to describe our approach," Stewart said, "is that we connect clients with their customers online. The dressed up version is that we build customer loyalty and brand awareness, but it really boils down to joining customers in a conversation. The kicker is to first engage customers, and that often starts with a contemporary take on a traditional medium. The seemingly simple postcard we created for Chef-Mate is great example. By using the Layar app for printed promotions, we can get the benefits and interactivity of a QR code while bypassing the already-dated feel of the big, clunky QR block that many foodservice companies are led to believe is a so-called 'cutting edge' marketing tool."
Green added, "Exactly. That's part of what makes working at deep so great. Not only do our creatives produce beautiful work, our interactive designers are focused on bringing the foodservice industry with us to the front of the tech curve. With brands like Nestlé Professional and Chef-Mate willing to let deep take them there, we can promise their customers the convenient, easy-access benefits will keep coming—right to their devices."
deep
Founded as a Marlin Network agency in 2005, deep is entirely employee owned and operated. The agency, which creates breakthrough campaigns for clients in the U.S. and around the world, was included as part of Marlin Network in Inc. Magazine's list of America's Fastest Growing Companies in 2010, 2011, 2012 and 2013. They remain the number one purchaser of foodservice media today. Marlin Network includes deep, The Alchemedia Project, Marlin, Marlin Network Consulting, STARAwards and FoodIQ. The agencies represent more than 70 major food and beverage brands. For more information, follow deep on Twitter, Facebook, Flickr and the b!eep blog or visit deepgroup.com.
###