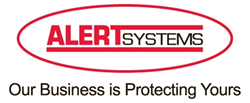 Security systems like those provided by AlertSystems can be instrumental in improving the safety of communities
(PRWEB UK) 7 March 2014
According to the article, 'CCTV cameras for west Bransholme 'petty crime' hotspots,' published in the Hull Daily Mail on March 6th 2014, crime hotspots in west Bransholme are to have thousands of pounds worth of CCTV technology installed in a bid to tackle incidents of petty theft that have been reported recently.
These incidents have targeted elderly and vulnerable people, and new efforts are being made to curb this trend with Humberside Police, the neighbourhood nuisance team and a residents' association successfully bidding for £2,500 from Hull Community First.
The scheme will involve CCTV, other security systems and even hidden cameras given to the most vulnerable residents in the area. Jane Robinson of Hull Community First said: "We are delighted to give money towards this community safety project in Bransholme West. Our understanding is many of the residents in that area moved there when the estate was built, so there are many who are in their seventies and eighties. They are being targeted and this scheme will, fingers crossed, reduce that. The last thing we want is elderly people fearing danger in their own homes. We want to give people peace of mind and this is a more than worthwhile project."
Business security specialists, AlertSystems, have responded to news of these plans, commending the community spirit that has led to the new CCTV security system in the area. A spokesperson for the company said:
"Security systems like those provided by AlertSystems can be instrumental in improving the safety of communities like this one, and installing the new cameras and other security equipment will no doubt make the area a better place to live for everyone, not least elderly and vulnerable residents who have sadly been targeted by petty criminals recently. The presence of CCTV cameras isn't just a brilliant deterrent for people who seek to commit crimes, but they also collect important evidence that can subsequently be used by police in order to catch and punish those involved."
AlertSystems manage and maintain over 5000 security installations throughout the UK and are specialists in providing business security solutions. Offering professional service and a complete range of security services such as monitored alarm systems, Automatic Number Plate Recognition and Avigilon CCTV security systems. AlertSystems offers effective and reliable solutions to security problems.