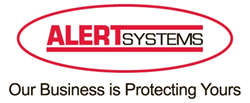 CCTV security systems can be a huge help to local councils and police in areas known to be prone to crime
(PRWEB UK) 8 March 2014
Increasing concerns over incidents of vandalism and antisocial behaviour in Winterton town centre have prompted the town council to make plans for additional CCTV cameras to be installed in the area. According to the story, 'More CCTV cameras coming to town centre to tackle vandalism', published in the Scunthorpe Telegraph on March 5th 2014, this comes following reports of damage to a streetlight, a broken window and cars being damaged in various locations.
Angela Grounds, clerk for North Lincolnshire Council, said: "We had a CCTV meeting with North Lincolnshire Council, Humberside Police and Safer Neighbourhoods. They are now going away with the CCTV company to look into the best situation for the town."
According to Winterton ward councillor Elaine Marper, funding worth £40,000 from North Lincolnshire Council has been assigned to the project.
Business security specialists, AlertSystems, have responded to this new CCTV project, praising the town council for recognising the safety benefits of such security systems for the area. A spokesperson for the company said:
"CCTV security systems can be a huge help to local councils and police in areas known to be prone to crime, incidents of vandalism and other antisocial behaviour, and so the extra cameras that are to be installed in the Winterton area will no doubt help to deter and catch the culprits in the future. These cameras are useful both for discouraging criminals and vandals from creating damage in the first place, and then for identifying and punishing those responsible after the incidents have occurred. This all improves safety in at-risk areas for residents and business owners."
AlertSystems manage and maintain over 5000 security installations throughout the UK and are specialists in providing business security solutions. Offering professional service and a complete range of security services such as monitored alarm systems, Automatic Number Plate Recognition and Avigilon CCTV security systems. AlertSystems offers effective and reliable solutions to security problems.