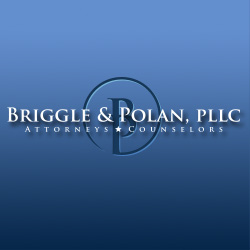 Austin, TX (PRWEB) March 07, 2014
Filing a personal injury claim can be a tremendously difficult personal and legal experience, which is why victims and their loved ones should be intent on working with experienced, proven lawyers. Fortunately for victims and families in Austin and the surrounding communities of Texas, proven personal injury attorneys are nearby – as two of the founding members of Austin-based Briggle & Polan, PLLC recently earned inclusion in the prestigious 2014 list of Super Lawyers® Rising Stars℠.
Super Lawyers® Magazine is a national publication that profiles the most accomplished legal minds for more than 13 million readers. The list of Rising Stars℠ is reserved for attorneys who are 40 years old or younger, or who have been practicing for 10 years of less. It is designed to recognize talented lawyers and to help those in both the local and legal communities find access to some of the region's top up-and-coming attorneys. Lawyers who earn inclusion on this list exemplify the highest standards in professional excellence and ethical conduct.
For Attorneys Briggle and Polan, this recognition is a true testament to their extensive legal skills, unyielding work ethics, and genuine commitment to the clients they represent. It is also one that is difficult to achieve, seeing as how the selection process entails a rigorous set of peer nominations, surveys, and attorney-led research team reviews. Fewer than 2.5 percent of lawyers in the state are named to the list.
An achievement that speaks volumes about the abilities and attributes of attorneys, the list of Super Lawyers® Rising Stars℠ can also be used to help individuals and families in need find high-quality legal counsel. For those who need to file personal injury claims or wrongful death claims, this list is an objective measurement that can be an invaluable tool for finding the legal representation they need to recover the compensation they deserve. Knowing that both founding attorneys at Briggle & Polan, PLLC are at the top of their field, local victims can feel confident about placing their trust in the firm's accomplished legal team.
Austin personal injury attorneys Hayden Briggle and Parker Polan are the founding attorneys of Briggle & Polan, LLC. The firm provides experienced, attentive representation to victims filing claims for a wide range of personal injury matters, including auto accidents, medical malpractice, and wrongful death, among others. Attorneys Briggle and Polan strive to recover just compensation for their clients and they have successfully resolved a variety of cases. The firm also provides criminal defense representation.