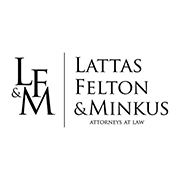 This checklist was created to not only help the client moving, but also inform them of every detail that goes along with the process. From lawyers to home inspections right down to a moving day time-line"--Robert Lattas
Chicago, IL (PRWEB) March 11, 2014
Bob Lattas, of the new Lattas, Felton, and Minkus partnership, has been successfully advising first time buyers on the right property for them for over a decade.
When working with first time buyers Bob realized there were many steps that go into purchasing a home for the first time that his clients were not aware of. From all the necessary documents needed to secure the loan to properly planning out your moving timeline. In order to make the process easier for his clients, Bob came up with and launched a comprehensive "First Time Buyer Checklist."
Bob says the idea behind this checklist is to have a one-stop shop kind of feel. Moving can be hectic, important things get overlooked. This is a document to have everything in one place. This new checklist will help make sure the person moving has taken care of all necessities, from the very start to the very end.
"Bob has a thriving real estate law practice. He and his associates are experts and focus on real estate transactions. I hired Bob to handle my home purchase and the process went extremely smooth. I was very satisfied with the professionalism. I have known Bob for over four years though a networking affiliation and have only heard positive feedback from others in the group about Bob. I highly recommend Bob for anyone with a real estate transaction."--Michael Moran
Lattas, Felton and Minkus, LLC is a full service real estate law firm. To find out more about Bob and the services his law firm, Lattas, Felton and Minkus, LLC offer, visit their website at http://www. Lfmlawgroup.com. If you are moving, or know someone who is, click here to download your free First Time Buyers Checklist to make your new journey a painless one!