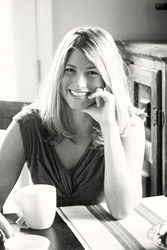 With Smyth's educational excellence, broad legal experience, proven track record in sales, and intimate knowledge of the eDiscovery industry, she will be a tremendous asset to this department," said John Sanchez, President of Advanced Discovery's Document
(PRWEB) March 11, 2014
Advanced Discovery announced today the addition of Candace Smyth to the company's East Coast leadership team. Smyth will be responsible for helping clients manage legal spend in the context of eDiscovery and large-scale document reviews. She will be based at Advanced Discovery's Dupont Circle review center in Washington, DC.
"I am excited to assume this leadership position at Advanced Discovery because of its reputation as an innovative and leading eDiscovery company," said Smyth, "and my ability to serve as a strategic partner to both our law firm and corporate clients in eDiscovery and document review."
Smyth's extensive legal background includes public, commercial and nonprofit law, and her hands-on experience as a litigator working on large-scale eDiscovery matters suits her new responsibilities well. She served as a federal law clerk in the Northern District of Texas, was an associate at the global law firm of Howrey LLP in Washington, DC and an attorney-advisor handling litigation matters for the Office of the Solicitor at the US Department of the Interior. She also served as a public defender in the Four Corners of New Mexico, representing primarily Navajo clients, and as an attorney and pro bono coordinator at Washington, DC's Whitman-Walker Clinic, serving LGBT clients who were dealing with discrimination issues. Graduating cum laude from American University Washington College of Law and magna cum laude from Auburn University, Smyth also earned a master's degree in social anthropology at the University of Alabama.
"With Smyth's educational excellence, broad legal experience, proven track record in sales and intimate knowledge of the eDiscovery industry, she will be a tremendous asset to this department," said John Sanchez, president of Advanced Discovery's Document Review Division.
Smyth's area of emphasis will be client development and customer experience for the Document Review Department, a specialized unit of Advanced Discovery that focuses on helping clients reduce eDiscovery costs by managing the most costly part of the process: review. With locations in Los Angeles, San Jose, San Francisco, Orange County, Century City, Dallas, Austin, Chicago, Overland Park, Washington, DC and New York City, Advanced Discovery can host up to 700 reviewers nationwide.
ABOUT ADVANCED DISCOVERY
Advanced Discovery is a leading provider of eDiscovery services to clients worldwide in both the legal and corporate communities. Our services include computer forensics, electronic discovery, early case assessment, web hosting, document review and paper discovery. Advanced Discovery offers technology solutions that assist law firms and corporations to quickly and accurately reduce vast amounts of electronically stored information into essential and searchable data sets, effectively providing a high value product at a low comparative cost. Headquartered in Mountain View, CA, Advanced Discovery maintains locations in Los Angeles, San Jose, San Francisco, Orange County, Century City, Dallas, Austin, Chicago, Overland Park, Washington, DC and New York City. More information is available at http://www.advanceddiscovery.com.
Media contact: Glenda Hoffman
Contact phone: 866-342-3282
Contact email: marketing(at)advanceddiscovery(dot)com
Website: http://www.advanceddiscovery.com