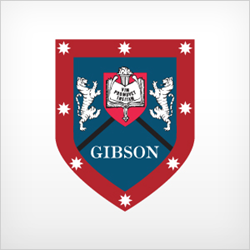 San Jose, CA (PRWEB) March 08, 2014
Students, faculty and educationists at Gibson University recently teamed up to conduct a seminar on the 'green education' subject. Gibson University took this opportunity to promote their policies and motto which is to spread environmental-friendly higher education among the masses. Over the decade, multiple workshops and seminars have been conducted by various corporate, organizations and educational institutions to promote the awareness of the hazards associated to our environment.
During the seminar a number of subjects came under discussion related to the ways in which online education is benefitting the environment. Gibson University, being entirely online, is accessible from the comfort of homes and offices and practically from anywhere in the world, this means that the students do not have to travel long distances, to and from the university, in order to take just a course. This reduces the consumption of fuel which would have otherwise polluted the environment. Moreover, using technology for education means that the student will be using less or no amount of paper, which again, is helpful in saving trees and lowering the rate with which they are being brought down. Proper usage of electrical appliances, to conserve electrical energy, was another matter of concern upon which the participants addresses their audience.
Sandra Keith, a student completing her masters in business studies commented, "It's good to see how students and faculty from Gibson University came together and talked about the practices which we can apply in our daily life to save our environment. Of course we already know these things but we still find ourselves drifting away from good practices if we don't listen to such great stuff for too long. I'm highly motivated and have faith in the reform that the university is bringing."
Environmental preservation has been one of the major targets for the entire world and many countries have made resolutions to play their own part in this process. For instance, a program called K12 project was launched in USA to convert every grade from kindergarten to 12th grade into an environmental friendly class with the help of technology by the end of 2015. Other countries such as Turkey, Japan and Australia have also been following in the same footsteps.
About Gibson University
Gibson University is an online university that is providing high quality education through online means in cost effective ways. Gibson University has a team of highly qualified and expert faculty that ensures the imparting of education in line with the international standards of education.