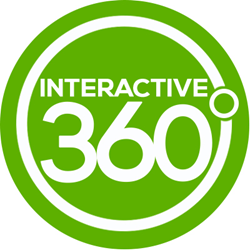 I think that customers just want to be heard and sometimes we are so focused on the end result that we don't open our ears to their wants and needs.
Amarillo, TX (PRWEB) March 10, 2014
Penny Weaver, a 20+ year veteran of the car business in fixed operations, joins the Interactive 360 team to expand the on-site training services of Interactive 360. Penny Weaver joins Interactive 360 after being a lead service trainer for a similar automotive company for 10 years.
Penny has always been in sales and marketing but found a niche in Service Training while playing golf for a children's charity. She met the owner of a training company and realized her passion for troubleshooting dealerships saying, "There are a lot of service departments that have so much potential. If the dealer principal is willing to spend the money to make money, then that is my target."
When asked what her strong point is in relation to customer service, Penny responded that she has a knack for reading body language and further explains, "I think that customers just want to be heard and sometimes we are so focused on the end result that we don't open our ears to their wants and needs. It's very simple, if you keep the customer concerns in the forefront and deliver the expectations, it's a win, win!"
After being a top producer in three professional careers, Penny has created a system for achieving her goals. She is looking to create a training program that sets a future standard for the car business and allows dealers that are traditionally "behind the times" to step ahead of their competition and take advantage of every opportunity. Her goal is to educate in an interesting and fun way; stepping away from the traditional training routine. With Interactive 360, she shares this vision and is excited about what the partnership will bring to car dealers across the country.
Based out of Indianapolis, IN, Penny isn't just all business. Outside of work her passions are family and fun. She has been an avid golfer since the age of seven and playfully responds, "My husband has never beat me in golf but he was a college basketball player so I always lose in Horse." She and her husband enjoy entertaining and host regular poker tournaments at their home. She also trains every year for the Indianapolis Mini – Marathon each May with an average time of 2 hours and 7 minutes. Supporting charities are a big part of the Weaver's lives and include Big Brothers, Big Sisters as well as Pennsylvania-based catholic charities where her husband is from. She joked, "If you ask my step children (21 and 25), they would say that they are our biggest charity!"
Interactive 360, Inc. is a digital marketing agency based in Amarillo, Texas that offers a wide range of products and services for their clients in the automotive industry, including: complete website design and development, inventory management, Drive360®CRM, monthly onsite training, social media marketing and PPC marketing campaigns. Rick McLey, CEO of Interactive 360, Inc., believes that "in order for Interactive 360, Inc. to best serve clients in the digital arena, one cannot fear change but embrace it and constantly be eager to improve." For any questions you may have, please contact Interactive 360, Inc. at 877-507-1424.