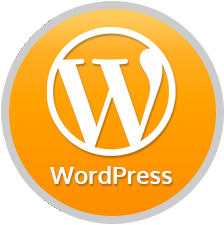 Naperville, IL (PRWEB) March 18, 2014
iGenMedia announces WordPress as a service offering for clients interested in deploying their websites using WordPress as their CMS of choice. "While iGenMedia has always developed and supported websites on various CMS platforms including Joomla and WordPress, this is the first time WP is an official option for our prospective clients. This is due to the huge improvements the WP community have made to this now very robust CMS platform." stated Hugo Fernandez, Managing Partner of iGenMedia.
iGenMedia is entering its 11th year in Naperville and has built an extensive portfolio of Joomla, WordPress and other CMS based websites. With the announcement, the agency hopes that the WordPress option will further enhance the ability for non-technical administrators to manage their own website content in a simple and user-friendly way. WordPress and the incredible amounts of plugins enable developers to quickly and effectively build websites that are impactful and easy to Search Engine Optimize (SEO). iGenMedia is now offering services like migrating website to WordPress including the data migration form CMS like Joomla and Drupal, custom theme design, integrating existing designs with wordpress, creating custom plugins and upgrading and maintaining the wordpress websites.
For more information on iGen's WordPress offering, please visit http://igenwebdesign.com/web-design-internet-marketing-services/web-design/…
About iGenMedia Web Design
iGenMedia is a full service web design, development and internet marketing company servicing Naperville, Chicago and the Midwest. Organizations interested in Internet Marketing, Pay Per Click Advertising, Website Design, eCommerce, Website Development and SEO Services can call 1-630-937-0900, email – info (at) igenmedia (dot) com , or visit the company website at http://www.iGenWebDesign.com to learn more about iGen's services.