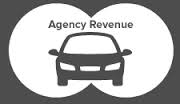 How you integrate your advertising with your customer relationship tools and your public relations is what marketing is now. - Chris Delany, President of SEMGeeks
(PRWEB) March 11, 2014
As the digital marketing landscape continues to evolve, so do marketing agencies and the strategies they're developing for their clients. With digital revenue continuing to increase for U.S. agencies, it's becoming increasingly clear that digital marketing agencies have the upper hand over traditional marketing.
It's no longer necessary to flock to Madison Avenue for a comprehensive marketing strategy; smaller digital agencies are expanding.
One of those agencies is SEMGeeks, a full service digital marketing and web development agency located in Belmar, NJ. From web design and mobile application development to paid search campaigns and SEO, SEMGeeks has been providing high quality work for their clients for more than 10 years.
In an interview with Jonathan Blum, also known as the Digital Skeptic, for The Street, SEMGeeks' President Chris Delany touched on what marketing has become.
"How you integrate your advertising with your customer relationship tools and your public relations is what marketing is now. Just running a spot or betting on some media-buying technology or something like that is not what a client is willing to pay for anymore."
Pete Hayes, Principal and Chief Marketing Officer of Chief Outsiders, agrees with Delany's take on smaller agencies producing quality work, according to Blum.
"When I was at Advanced Micro Devices, I spent most of my time taking apart our big agency relationships...Now it's about finding relationships with specific hitters that specialize in getting certain things done. Sometimes you do it yourself. And sometimes you go outside. But it's a much more integrated and leaner process."
All in all, smaller digital agencies are making a name for themselves by using comprehensive digital strategies to provide high-end results for their clients.
SEMGeeks, located in the Jersey shore town of Belmar, NJ, is a recognized leader in digital marketing and web development.