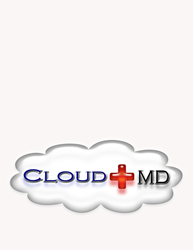 Nihil Obstat
Nevada (PRWEB) March 09, 2014
Primary applications for DPR-LR include speeding development of a circuit and circuit security. With DPR-LR, any circuit can be quickly prototyped and produced by implementing the circuit in chips that have the DPR-LR circuitry installed, thus allowing for standardized board sets and greatly reduced overhead costs for the first implementation of circuitry.
The second application is securing a circuit - if during operations the hardware is capable of dynamically changing connections and configuration (polymorphism), it is much more difficult to reconstruct the circuit. DPR-LR offers: a) Prevention of reverse engineering of novel circuitry; b) Retention of viability from use-to-use of hardware for applications such as encryption; c) Protection against state retention and recovery; d) Security against circuit re-engineering; e) Simplified component board layout.
As a member of the CipherLoc family of products, the CipherLoc Polymorphic Hardware Engine addresses the formidable security challenges Cloud Computing presents, including those faced by public Clouds whose infrastructure and computational resources are owned and operated by outside parties who deliver their services to the general public via a multi-tenant platform. The CipherLoc Polymorphic Hardware Engine provides the foundation for an "electronic gate" that restricts access to vital assets, production facilities, and distribution systems that comprise the backbone of today's electronics based organizations.
CipherShop™ provides commercial quality, advanced, digital security solutions that comply with governmental regulatory requirements, such as HIPAA and SOX and their CipherLoc product suite offers both an advanced Polymorphic Cipher Engine and now a Polymorphic Hardware Engine.
Mr. Michael DeLaGarza, CEO of Cloud-MDs stated, "This announcement by our CipherShop™ division adds another essential component to our core capabilities as a company and significantly advances the state-of-the-art in commercially available, secure, digital communications."
For further information about Cloud Medical Doctor Software Corporation go to http://www.cloud-mds.com or contact Mr. DeLaGarza at mdlg(at)cloud-mds.com.
Cloud Medical Doctor Software Corporation (Cloud-MD) (OTCQB: NSCT), trades on OTCQB, the venture stage marketplace for companies that are current in their reporting with a U.S. regulator (SEC). Investors can find Real-Time quotes and market information for the Company on http://www.otcmarkets.com. For further information about Cloud Medical Doctor Software Corporation or go to http://www.cloud-mds.com or mdlg(at)cloud-mds.com.
Certain statements in this press release that are not historical facts are "forward-looking statements" within the meaning of the Private Securities Litigation Reform Act of 1995. Such statements may be identified by the use of words such as "anticipate," "believe," "expect," "future," "may," "will," "would," "should," "plan," "projected," "intend," and similar expressions. Such forward-looking statements involve known and unknown risks, uncertainties and other factors that may cause the actual results, performance or achievements of Cloud Medical Doctor Software Corporation (the Company) to be materially different from those expressed or implied by such forward-looking statements. The Company's future operating results are dependent upon many factors, including but not limited to the Company's ability to: (i) sell its software; (ii) build the management and human resources and infrastructure necessary to support the growth of its business; (iii) competitive factors and developments beyond the Company's control; and (iv) other risk factors discussed in the Company's periodic filings with the Securities and Exchange Commission, which are available for review at http://www.sec.gov under "Search for Company Filings."