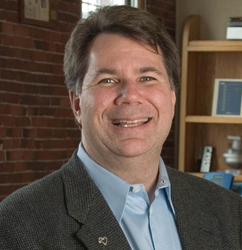 I am excited for the opportunity and challenge to serve BACnet International in the newly created role President and Managing Director.
Atlanta, GA (PRWEB) March 07, 2014
BACnet International recently announced that Andy McMillan has been chosen to lead BACnet International into the future as President and Managing Director.
In his new position, McMillan will be responsible for putting in place programs, initiatives, resources and operating strategies to achieve the goals and directives established by the BACnet International Board of Directors.
"I am excited for the opportunity and challenge to serve BACnet International in the newly created role President and Managing Director," said McMillan. "In the coming months, we will develop a multi-year program plan to further key objectives of the organization. With direction from the Board, continued contributions from dedicated volunteers and ongoing support from staff, will continue to focus on product testing, education, promotion and support of the entire BACnet community. "
McMillan formerly served as President and General Manager of Phillips Teletrol, a leading supplier of BACnet-based energy information and management systems. In addition, he has served as volunteer President of BACnet International for the last seven years. His background includes broad open systems industry development and marketing experience, as well as strong technical knowledge of distributed automation and information management systems. McMillan has co-founded several companies and has been a featured speaker on open systems and automation around the world. He has MBA and BSEE degrees from the University of Michigan, has been awarded twelve patents and is a member of ASHRAE, ASAE, and IEEE.
About BACnet International
BACnet International is an industry association that facilitates the successful use of the BACnet protocol in building automation and control systems through interoperability testing, educational programs and promotional activities. BACnet International oversees operation of the BACnet Testing Labs (BTL) and maintains a global listing of tested products. The BACnet standard was developed by the American Society of Heating, Refrigerating and Air-Conditioning Engineers (ASHRAE) and has been made publicly available so that manufacturers can create interoperable systems of products. BACnet International complements the work of the ASHRAE standards committee and BACnet-related interest groups around the world. BACnet International members include building owners, consulting engineers and facility managers, as well as companies involved in the design, manufacturing, installation, commissioning and maintenance of control equipment that uses BACnet for communication. For more information, please visit http://www.bacnetinternational.org.