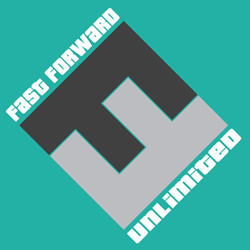 Vanessa is a very busy designer whose talents are always in demand. She needed a way to reach those clients who needed and wanted her services but were geographically or time challenged.
Wayne, NJ (PRWEB) March 19, 2014
Glamilistic is the exclamation point Vanessa Deleon puts on her interior design style, so when she was ready to launch her virtual design website, she revisited her creative team at Fast Forward Unlimited.
Since 1983, Fast Forward Unlimited has been providing commercial photography, website and graphic design, full-featured internet marketing and public relation strategy services. Fast Forward is an essential cog in each of their client's marketing engines. Gone are the days when a company can afford to hire an entire team to do all that Fast Forward Unlimited does to support their vast array of clients. Fast Forward is a nimble creative studio able to master any type of business's needs in the creative or marketing arenas.
Included in their formidable client portfolio are artists, entertainers, professional athletes, interior designers, manufacturers and a laundry list of product companies.
Fast Forward Unlimited has been working with Vanessa Deleon Associates on website design and creation along with providing VDA with professional, interior photography for over 10 years. Of course, it made sense to work with the team that understood exactly what Glamilistic meant to this cutting edge designer.
Vanessa is currently featured in the new one-hour reality competition series "American Dream Builders" premiering midseason 2014 on NBC. Her inspiration and creative approach is a direct correlation to her Cuban roots and the art deco styling, which strongly influences that culture.
Vanessa describes herself as very competitive having appeared in HGTV's Generation Renovation, Designer's Challenge, Bang for your Buck and Design Star over her career. Along with her keen eye for detail, streamlined minimalism and a soupçon of glamour, you can't help but get anything other than Glamilistic! Perhaps it's the combination of those traits that created the catalyst needed to surely include her in this year's American Dream Builder's realty TV show.
"Vanessa is a very busy designer whose talents are always in demand. She needed a way to reach those clients who needed and wanted her services but were geographically or time challenged." - Derek Koppinger, custom website designer and programmer at Fast Forward Unlimited.
Wanting to engage potential clients in an innovative, virtual environment that communicated her business savvy and style, Fast Forward worked with Vanessa to provide potential clients an interactive and effortless site to use. Fast Forward developed a companion website, http://www.vdavirtualdesign.com, which provides the user with six simple steps to communicate their design style and desire and in return, they receive a virtual presentation board that includes all design elements along with a virtual floor plan layout and price worksheet, including retail pricing and product links to the manufacturers websites for purchase.
Fast Forward Unlimited helped identify that because of growth spurts or additions of new services, many independent service providers can attract additional prospective customers by creating a corresponding website to enhance their already thriving business.
"Prolific creativity from inspired designers is brought together here at Fast Forward. Each has a uniqueness and clarity about their craft, and when it all comes together, it plays a sweet symphony." Dan Muro, owner, Fast Forward Unlimited.
Fast Forward Unlimited prides themselves in the ability to respond to their clients' needs quickly and effectively providing clear economic direction for the best possible, practical result.