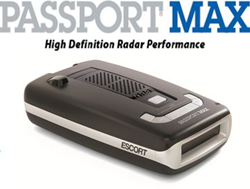 We look forward to supporting other charitable causes in the near future.
West Chester, Ohio (PRWEB) March 07, 2014
ESCORT Inc., the industry leader of radar detection technology, is teaming up with the Community Foundation of West Chester/Liberty and the Union Centre Boulevard Merchant Association for this year's annual Shamrock Shuffle community run.
The ESCORT Defender Van will lead over 75 charity teams and 5,000 participants as they aim to bring attention to driver awareness and safety on the road. ESCORT will provide snack bars, bananas, and water bottles to runners and spectators throughout the day's events.
The Shamrock Shuffle takes place Saturday, March 8th, near the Union Centre business district, and then the race proceeds through nearby neighborhoods culminating at the Union Center square. Runners have the option of participating in a 5K, 10K, or children's Leprechaun Lap for ages 3-10 years. Teams and individuals designate charities for receiving proceeds.
"ESCORT, as a good neighbor, is excited to participate in one of West Chester's most prominent community events," said Dave Smidebush, VP of Marketing. "We look forward to supporting other charitable causes in the near future," he added.
For more information about ESCORT's complete line of premium automotive accessories, visit ESCORT on YouTube, ESCORTinc.com or call 800.433.3487.
About ESCORT Inc.
ESCORT Inc. is the designer and manufacturer of the world's most awarded radar and laser detectors, the patented ESCORT Live™ real-time ticket protection network, PASSPORT® Max™ HD radar detector, Guardian Alert reverse obstacle detection systems, Entourage GPS-enabled navigation and tracking products and other Drive Smarter products. ESCORT holds more than 85% of all active category patents and manufactures products under the ESCORT, PASSPORT, REDLINE, SOLO and BELTRONICS brands.