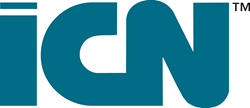 In a "results deal," the vendor is responsible, while in a "resource deal," it's the customer" says Joe Auer III
Winter Park, Fla. (PRWEB) March 09, 2014
International Computer Negotiations Inc. is holding IT Sourcing workshops in Boston in April, for the first time in 10 years. The workshops have been long awaited, having not been offered since back in the time when Joe Auer would frequent the circuit. The circuit leaders, all disciples of Joe Auer, are ready and eager to share the latest expertise and solutions over the upcoming four days.
"It just so happens that more and more clients are requesting events in New England," says Joe Auer IV. "Not to mention, the weather that time of year drastically improves." The Metro Meeting Center will be the venue for the workshops, April 8-11, 2014. The individual classes include the SLA Lab Results-based Contracting and Cloud Contracting Demystifying the Fog. The cost of these classes ranges from $1,395 to $1,695, depending on a registrant's discount level. Complete curriculum information can be found on ICN's website.
Two differentiators that set ICN apart from the competition are the wealth of document takeaways (some of these takeaways include a SaaS Master Agreement, a Software License Agreement, IT Deal Checklists and many useful templates to make life easier) and the presence of two instructors at all times (nearly all other event producers send only one, because it is far less expensive).
One of the key learnings in the SLA Lab is finding out the right time to contract for results or contract for resources. Understanding the differences between the two options makes all the difference in the world. The main thing to understand between the two deals is "who bears the responsibility." "In a 'results deal,' the vendor is responsible, while in a 'resource deal,' it's the customer," says Joe Auer III.
ICN has been in the business of helping technology users do better and safer deals with vendors for more than 38 years. Whether clients contract for consulting services or on-site training, or attend ICN seminars and conferences, the result is the same: better deals that are managed better. Clients save millions of dollars by implementing contract language that clearly denotes roles, responsibilities, warranties and remedies. In addition, their vendor relationships are greatly improved.
###