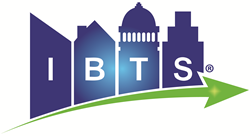 We are pleased to work with Vanguard, FEMA, and citizens in this project.
Ashburn, VA (PRWEB) March 11, 2014
The Federal Emergency Management Agency (FEMA) has awarded a contract to Vanguard Emergency Management: Housing Inspection Services (Vanguard) to provide nationwide inspection assistance for residential buildings affected by disasters. Vanguard has selected the Institute for Building Technology and Safety (IBTS) as a subcontractor on this project. IBTS will be responsible for Quality Control and will conduct inspections that Vanguard will use to verify that initial inspections are compliant with Vanguard's quality standards and FEMA's expectations. Working with applicants and FEMA staff, IBTS will help to verify property loss – both real and personal. FEMA staff will conduct joint monitoring, accompanying IBTS on most, if not all, inspections.
FEMA will use Vanguard's housing inspections to assess damages and/or loss of real and personal property in areas affected by a disaster. The documented damages and losses will help the federal government determine the amount of federal aid to be granted to applicants. The contract, which represents a potential $10 million value for IBTS, includes a one-year base with 4 one-year options.
"We have helped to rebuild communities affected by disasters in the past, and understand the challenges faced by individuals and governments," says Jason McJury, Director of Federal Services at IBTS. "We are pleased that our services can make a positive difference in these unfortunate situations."
IBTS's 35 years of relevant experience providing quality control and assurance services are demonstrated through its decades of work for government agencies, such as HUD and DOE. As a nonprofit, we bring focus on objective quality control and quality assurance services with a clear mission that values public interest and safety over profits. We are pleased to work with Vanguard, FEMA, and citizens in this project, which supports our mission to deliver quality services that meet the challenges of governance at the federal, state, and local levels while enhancing public safety, economic vitality, and general welfare.