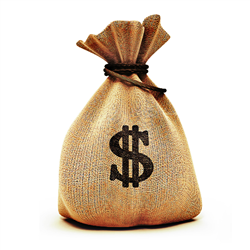 San Jose, California (PRWEB) March 08, 2014
Many moving companies have hidden fees which wreak havoc when the bill comes. Not so with England Van Lines, according to a new list of the most inexpensive moving companies which was recently written and released by industry experts gathered together by Moving Authority. In addition to having some of the most varied and cheapest services available, England Van Lines are transparent about which services they offer and provide customers with examples when asked.
William Alexander, a company manager, explained, "We keep past financial records on file. When customers are confused about fees, we redact the names and contact information of these past clients, and provide them as examples to the new ones. This helps them maintain control over how much money they spend, which services they take advantage of, and so on and so forth. We get a lot of feedback from customers who read over the examples, so it helps both them and us. We have nothing to hide, and we go the extra mile to prove it."
When asked why he believes his company was named among the most inexpensive moving companies, Alexander shrugged it off. "Because we're the best. We spare no expense when it comes to hiring quality employees, offering quality training, maintaining a quality work environment for both our employees and customers, and taking advantage of the best technologies. We don't let ourselves slow down, or get caught up in pride by thinking we're an unsinkable ship. Business is business, and companies rise and fall. We're always fighting to remain at the top, and having a good business track record with customers is the best means we have of remaining the best."
Alexander also maintains that England Van Lines is constantly investing money into new technologies and utilizing sales metrics to determine which services are most popular and which could use improvement. "This team is more like a family, and we all work to make the family more resilient."
With new branches opening around the country, and new technologies being developed for the company, England Van Lines is moving into the new year with renewed strength and momentum.
About England Van Lines
England Van Lines is a company devoted to low prices, customer satisfaction, and maintaining the strictest standards in the industry. They employ a fleet of technologically advanced rigs over 50 feet which are equipped with only the best engines. Visit England Van Lines online if you would like a free, no obligation quote.