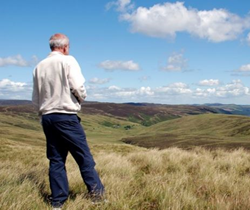 More than 200-million people worldwide battle some form of incontinence every day.
(PRWEB) March 10, 2014
Urinary incontinence is a problem that is more common than most people probably realize. In fact, more than 200-million people worldwide battle some form of incontinence every day. Too often, urinary incontinence problems go unreported for a variety of reasons, such as embarrassment and shame.
Now, a new site dedicated to focusing on help and treatment options for those suffering from the effects of urinary incontinence has been launched.
"It is critical for people battling incontinence issues to realize that it is an extremely common problem with many treatment options," said IncontinentHelp.com spokesperson Melissa Sheehan. "Often times folks needing help with incontinence suffer for much longer than they need to because they are too afraid to seek help. Our new site is designed to shine a spotlight on the subject and help those who need it."
The new IncontinentHelp.com provides resources for a variety of types of incontinence, including urinary, fecal, overflow, urge and stress. The site also offers reviews of the latest incontinence products on the market today. Pets are even covered as the site delves into dog incontinence treatment options.
"By failing to seek incontinence help, the issue can be unnecessarily prolonged and further and more severe health issues could potentially develop," said Sheehan. "Simply asking for help for incontinence could spare you from bigger problems down the road."
Sheehan adds that women are more apt to seek urinary incontinence help because the problem is more common in the fairer sex. However, UI in men over the age of 40 can be symptomatic of a much more serious prostate issue, so seeking help and treatment is highly advised.
For more information about urinary incontinence, and for helpful resources and incontinence treatment options, please visit IncontinentHelp.com today.