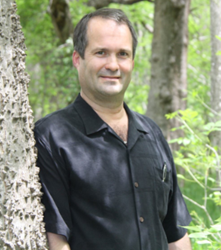 Denton, TX (PRWEB) March 09, 2014
Dr. Todd McCracken is working to raise the awareness of gum disease symptoms and risk factors as part of Gum Disease Awareness Month. Patients experiencing bleeding gums and gum pain should seek periodontal disease treatment as soon as possible, as treatment during the early stages of the disease is especially important. According to Dr. McCracken, there are several treatment options available, and he is urging patients to explore their eligibility for certain procedures, such as the Laser Assisted New Attachment Procedure, or LANAP®.
Periodontal disease is considered to be a very serious condition that should not be ignored; it is a condition that is incredibly prevalent in the United States. According to the Centers for Disease Control and Prevention (CDC), approximately 47.2 percent of adults age 30 or older have some form of gum disease. The rate of periodontal disease increases to 70.1 percent in adults age 65 or older. Given the widespread incidence of the disease, it is important for sufferers to seek treatment as soon as possible, as there are a number of severe risks associated with delaying or avoiding treatment for gum disease.
Not only has gum disease been shown to cause tooth loss, it is also linked to other serious conditions, such as cardiovascular disease and diabetes. Dr. McCracken's practice offers several procedures that may help mitigate the effects of gum disease, such as bleeding gums and eventual tooth loss. One such procedure is known as LANAP®, in which Dr. McCracken is able to perform a minimally invasive surgery for the treatment of gum disease.
Individuals who are suffering from bleeding gums, gum pain or other symptoms may be in the early stages of gum disease, so any patients interested in learning more or exploring their treatment options should contact Dr. McCracken's office at their earliest convenience to schedule an appointment for a free consultation.
About the Doctor
Dr. Todd McCracken is a general dentist offering personalized dental care for patients in Denton, TX. Dr. McCracken received his DDS from the University of Texas Health Science Center at San Antonio in 1997. He received the honor of Master from the Academy of Laser Dentistry in 2000 and is a frequent lecturer at national and local dental meetings across the country and one of 25 certified instructors at The Institute for Advanced Laser Dentistry. It is here that he became certified and joined one percent of dental professionals in offering the LANAP® FDA cleared laser procedure for gum disease and periodontal treatment. To learn more about Dr. McCracken and his dental services visit his website at http://www.lasersmilestudio.com and call (940) 293-2090.