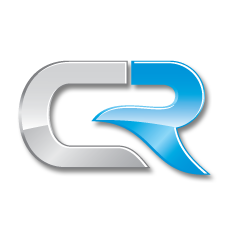 Our simple screens, powerful rules engine, and tight integration with the other Chrome River applications make this an exciting new development.
Los Angeles, California (PRWEB UK) 11 March 2014
Chrome River, a leading provider of expense management and supplier invoice processing software, today debuted PURCHASE ORDER, a new module that integrates seamlessly with Chrome River INVOICE to provide full pre-purchase authorisation.
Purchase Orders can now be created within Chrome River, electronically routed for approval via flexible workflow, and once approved, are part of the Chrome River INVOICE matching process. Unmatched invoices can be automatically routed for exception processing and matched invoices can be exported to the customers' financial systems.
"As companies work to keep operating costs down, purchase orders remain a critical tool in expense management," said Alan Rich, co-founder and chief executive officer of Chrome River. "We set out to create a new system that brings to the requisition process the same tools and elegant style that our customers have come to love. Our simple screens, powerful rules engine, and tight integration with the other Chrome River applications make this an exciting new development."
With Chrome River PURCHASE ORDER, companies can exercise greater control over expenses by using powerful and flexible workflow routing rules to ensure the proper approvals and allocations. In addition, companies can streamline the invoice matching process with seamless integration of purchase orders with Chrome River INVOICE. A sophisticated automated matching process allows users to quickly process those invoices that match an existing PO, and automatically route unmatched invoices that require follow up. These controls and automated processes can save companies thousands of dollars.
"We recognize the growing customer demand for utilising purchase orders for more kinds of spend, so we set out to create a product that offered the control and functionality of a PO system without the onerous overhead," adds Dave Terry, co-founder and chief operating officer, Chrome River. "Customers have been signing up for months to implement the product as soon as it became available, and we're pleased that our latest innovation will now provide them an even greater level of control over their expense spending."
Finance teams can also manage costs by creating detailed spend analyses across PO and invoice data with Chrome River ANALYTICS gaining visibility into committed and actual spend.
Introduced today at Chrome River's 2014 CASCADE Customer Conference, PURCHASE ORDER is immediately available via a monthly subscription. For more information, or for a demo of Chrome River PURCHASE ORDER, please visit http://www.chromeriver.com or contact Nick Ludlow, GM, Europe on Tel: +44 (0)1264 773634, or email nick(dot)ludlow(at)chromeriver(dot)com.
About Chrome River
Chrome River Technologies, Inc. provides expense reporting and supplier invoice automation solutions that uniquely combine the latest available internet technologies with a team of industry-leading implementation and support experts. Chrome River delivers immediate payback via a "Software as a Service" delivery model that requires no hardware, no software, and no long-term commitment. This unique service is easily configurable to meet the needs of organizations worldwide with complex expense management policies and collaborative approval processes. Request a demonstration today and locate additional information about Chrome River Technologies, Inc. and its solutions by visiting the company website at http://www.chromeriver.com or by calling 001.888.781.0088.