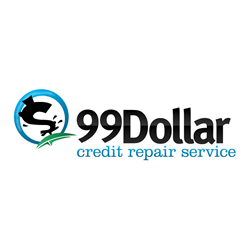 "Our General Credit Counsel Club Assistance membership is just $89.95 for the whole year," says company spokesperson Jamall Robinson.
San Francisco, CA (PRWEB) March 09, 2014
Credit repair service 99CRS of North America Inc. has announced it has added individualized counseling services to its portfolio of products. Priced at just $89.95 per year the new service makes available experienced credit counselors to answer questions and advise on consumer credit repair strategies.
Serving those seeking affordable access to credit industry expertise, the new service joins the company's popular software product aimed at helping those in need of quick credit repair.
"Our General Credit Counsel Club Assistance Membership is just $89.95 for the whole year," says company spokesperson Jamall Robinson. "That compares quite favorably with what other credit repair services charge for personalized access to expert counselors. We think this will add significantly to our future business revenues."
As described on the company's website, the service allows consumers to get one-on-one assistance from paralegals trained in credit issues and procedures.
"We help clients compose problem resolution letters to up to ten creditors per year, and our counselors are available daily during normal business hours," adds Robinson. "In most cases this meets client needs perfectly and is far more cost-effective than anything else currently on the market."
He notes that the average consumer credit report can contain information such as income, former residence addresses, past employment, marital status and number of dependents—along with key identifiers such as birthdate and Social Security number. Unfavorable credit experiences with past or present credit grantors, public records such as civil suits and judgments, and other legal proceedings may also find their way into credit reports.
Correcting inaccurate and outdated information is a key objective of any successful credit restoration effort, says Robinson.
"Consumers can receive a copy of their credit report whenever a credit grantor bases a negative credit decision on the information listed," he adds. "When you are turned down for a credit card, a car loan, or for insurance or employment—you are automatically entitled to know why." Consumers likewise get to learn of everyone who's requested their credit report in the past year or more.
If they effectively dispute negative items their cases must be completed within 30 days—or the information must be removed from the credit history if it cannot be verified in a timely manner, says Robinson.
For more information on 99CRS of North America Inc. and their products and services visit them online at https://99crs.com or phone (888) 379-1327.