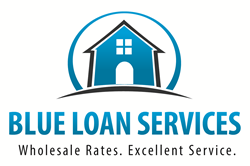 San Diego, CA (PRWEB) March 07, 2014
Mortgage rates increased again as the week moved from some of the best levels in the month to some of the worst levels in several months. The volatility in interest rates can make things confusing for those who are looking for the right time to apply for a mortgage loan and get the optimal amount of savings. Blue Loan Services, a full service California mortgage company that has been providing the lowest rates and best loan products for many years, comments on this current situation and gives some advice for those who are not sure how to best proceed with their home loan plans.
A March 6th report from Mortgage News Daily states, "Mortgage rates moved quickly higher today, in the context of their recent range. That is to say, today's "sharp" movement is nothing compared to those seen in mid 2013, but it did leave rates as high as they've been in exactly two weeks. At current levels, the most prevalently quoted conforming 30yr Fixed rate for the best-qualified borrowers (best-execution) begins to lean more toward 4.5% though 4.375% is still available. When adjusted for day-to-day changes in closing costs, rates moved higher by an equivalent of 0.06% today."
These higher levels were partially due to the anticipation of the Employment situation report which contains economic data that greatly factors in to which way mortgage rate trends lean. Blue Loan Services explains that this year's predictions all see mortgage rates increasing throughout the year, and the recent increases show that this is still the most possible scenario despite some dips in interest rates earlier in the year and even last week.
Because of this the mortgage company advises that the best course of action for mortgage borrowers is often to take whatever low interest rates are available at the time when they are ready to apply for a mortgage, unless there is strong evidence that rates may be taking another dip. However, despite the fact that rates may see a few good dips throughout the year, the leading trend has been upwards and will most likely continue to be. Blue Loan Services suggests that borrowers seriously consider locking in their loan rates on application because of this situation.
Blue Loan Services can help those who wish to lock in today's low mortgage rates to find the best possible loans for their situation and work quickly to get approved so that they can avoid higher rates down the line. Their fast online loan application and documentation portal makes it simple for clients to submit their application and keep track of their loan's progress. With a reputation for fast, reliable and courteous service, the company's team of experienced loan officers can be especially useful during this time of uncertainty in mortgage rates.
For more information on how Blue Loan Services can help California home loan borrowers get approved for their home purchase loan or refinance quickly, please visit BlueLoanServices.com or call 1-888-929-BLUE (2583) to speak with an experienced mortgage professional.
CA Dept of Real Estate -- Licensed Broker #01094374 NMLS #938365