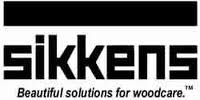 Summer special free shipping on Sikkens 5 gallon pails.
Novi, Michigan (PRWEB) March 10, 2014
The Stain Depot is an internet based company that offers low dealer prices on popular exterior wood stains to contractors and homeowners. They stock the full line of colors and lines of popular Sikkens stain by Akzo Nobel and for a limited time is offering Free shipping on 5 gallon pails. Sikkens Cetol Srd deck stains offer advanced protection for wood by preventing UV oxidation, water absorption, mold, and mildew. Sikkens Cetol stains are rated one of the best deck stains by deck contractors and log home owners. Sikkens Cetol 1 and 23 are film forming stains while Cetol Srd is a penetrating stain. People that use Sikkens know that local dealers and hardware stores only stock the popular colors like Natural 078 and online dealers are where to buy Sikkens. The Stain Depot will stock the hard to find Sikkens Srd, Cetol 1, Cetol 23 plus, and Cetol door & window, Log & Siding stain in the full color assortment. They are also the only Sikkens dealer to offer 1/4 pint samples of the popular Cetol Srd, Cetol 1, and Log and Siding stain. Local contractors can purchase Cetol Srd in pallet qualities for discounted pricing. The non-voc Srd series stain is still available in Michigan and other non-voc states. Cetol Srd RE series stain is available in the voc states such as Ohio and New York. You will not find the 550voc original version at Home Depot or the Cetol 1-2-3 system. Contractors that use the Cetol Srd stain will be able to quickly tell the difference in RE and the original formula.
For a limited time, they will be offering FREE SHIPPING on all 5 gallon pails of Sikkens stain. All residents in Michigan and Ohio will receive their order the next day. Illinois, Missouri and New york residents receive orders in 2 days, if you order by 4pm EST. Sikkens Cetol Srd stain is very popular with Michigan deck owners and very hard to find unless purchased online. The Stain Depot has many of the discontinued exterior wood stain colors available you won't find elsewhere, Cape Cod Grey 030 and Light Oak 006 are a few examples. You will need to call if you are looking for a discontinued color. The Stain Depot only stocks package colors and does not tint any stain or paint. All of the stain that is shipped is double boxed for quality shipment.
The Stain Depot is located in the Metro Detroit area, directly across the border from Essex County, Ontario, Canada. They have 7 local warehouses to ship from via UPS ground for fast shipping. In addition, all of the products that we carry are made in the USA.
Sikkens samples are available to test colors on your log home or exterior wood deck. Colors online may not be 100% accurate. However,testing the stain on your wood gives you an exact color.
The Stain Depot only stocks the best deck stains offered. TWP stain, Messmers, Olympic, Rymar, Sashco, IPE Oil, Sikkens, and Duckback Superdeck stain. Our prices are typically much less than any local lumberyard or hardware store.
The Stain Depot
26221 Grand River Ave.
Redford Hills, MI 48240
313-242-1000