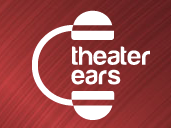 Voice is passion. No more subtitles.
Boca Raton, FL (PRWEB) March 09, 2014
Today Theater Ears announced that it is considering expanding its upcoming app to support countries outside the United States. Since the company's announcement last month regarding the scope of services for its app, it has been solicited to expand its reach internationally.
"Since we've let people know what we're doing with Theater Ears, the response has been tremendous," stated Dr. Larry Kawa, the app's creator and founder. "The ability to bring native language viewing into the movie theater for those who speak Spanish, Chinese, Italian, Creole, and many other languages."
Theater Ears is scheduled to be released on both the Android and iOS platforms with support for mobile phones and tablets. The app allows a moviegoer to visit a movie theater and listen to a movie dubbed in their native language in real time.
In today's world of creativity, technology, and opportunity, there's no longer a reason to exclude anyone just because their ears are trained in a foreign land. For the first time ever, Theater Ears' groundbreaking technology will allow them the fair chance to find a little piece of their homeland in every theater seat in America.
"No longer should anyone be blind to the color of sound or excluded from enjoyment because of who they are or where their family is from," stated Dr. Kawa. "True understanding is always music to the ears. Voice is passion. Theater Ears. No more subtitles."