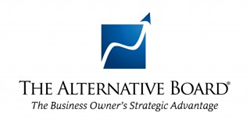 Our members can have solid business advice from their board members for less than the minimum wage, says TAB/Columbia Facilitator Wayne Berry.
Columbia, MO (PRWEB) March 18, 2014
For these employers, the minimum wage topic is a real-world issue with real-world consequences.
That's why The Alternative Board (TAB), a business advisory group, brings together key business leaders in Columbia. TAB brings together about a dozen top executives and business owners each month to tackle real-world business problems.
The group, which is celebrating its second decade, was established by Wayne Berry, facilitator for the group. The Columbia board is part of TAB international which involves 15,000 businesses throughout the world.
Members explore the impact of current government policies and the economy at monthly board meetings. Each also shares specific business problems they are facing in order to trigger advice from peers.
The minimum wage is one issue that hits many TAB members.
"We tell our members they can have solid business advice from their board members for less than the minimum wage," says Berry.
"I wanted a board of directors that had my interests in mind," adds Joe Polizzi, American Burglary and Fire. "I knew I couldn't afford a board like Microsoft has, but I think I have done just as well."
For business owners and executives interested in growing their businesses, a free meeting will be held Tuesday, March 25 in Columbia. Interested individuals can pick from three sessions:

8 a.m. - 9:30 a.m.
11:30 a.m. - 1 p.m.
4:30 p.m. - 6 p.m.
Sessions are free and refreshments will be provided.
The Awareness Forum will be held at Regus at Stadium Shoppes, 303 N. Stadium Blvd., Suite 200. The facility is located next to Macy's.
If you have questions about The Alternative Board or the March 25 event, contact Wayne Berry at 573-298-0083; cell, 314-518-4458; email, wberry(at)aquariustab(dot)com.