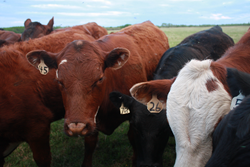 This partnership is a win-win as it gives local beef producers the opportunity to earn a decent living while providing high quality natural beef direct to consumers. Kelly Holland, Operations Mgr, Pure Beef.
Edmonton, Alberta Canada (PRWEB) March 15, 2014
Pure Canadian Beef inc. announced today that it has partnered with Canadian medical tourism company Medaway Health to jointly promote all natural foods direct to consumers. Canadian Pure Beef Inc. is a Canadian company that works with other local cow/calf producers to market and promote natural farm raised beef with no added hormones for the domestic market.
Medaway Health is a Canadian medical tourism company that provides affordable, high-quality healthcare facilitation and support for many choosing to travel to international destinations to seek medical treatment.
With a rapidly aging population, and rising healthcare costs a majority of our clients are trying to make "healthy choices" when it comes to their health. say Rachel Rowling, Executive Director, Medaway Health. "Prevention is the key to long-term health and this partnership exemplifies joint efforts to further develop in these areas"
Medaway Health will promote Pure Beef through its on-line store and through its franchises and dealerships, with additional focus on healthy preservation and maintenance.