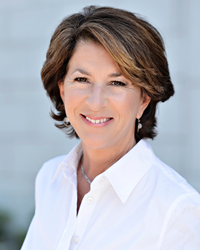 A thoroughly delightful read, full of subtle wit, deep wisdom, side-splitting humour, poignant vulnerability and nonstop sass!
2014 Baltimore, Maryland (PRWEB) March 11, 2014
Cynthia Barlow, author of Chicken Shi(f)t for the Soul and Sticks and Stones: The Science of Words, Water and Well-Being, has just published her newest book Threads of Silver. It is beginning to receive notable praise and positive reviews from her typically well read user base and attracting a broader group of people with growing interest.
Written with wit and wisdom, readers resonate with her humorous and insightful observations. For the intellectual crowd this book should be in the queue for future reading. Best selling author Maureen Fisher calls it "engrossing, funny, touching, and inspiring," which goes to prove that one can indeed find humor in tragedy and clarity in the mundane.
Cynthia Barlow is an author, facilitator, coach and trainer specializing in Emotional Intelligence who conducts leadership development programs globally. In her words, she is "accelerating the evolution of human potential." She publishes Monday morning messages to her followers to lift their spirits at the beginning of their week. You can learn more about her by visiting http://www.ccbarlow.com.
Click here to read the first few pages from Threads of Silver: A Five-Year Search for Simplicity, Sunshine and a Fresh Start.