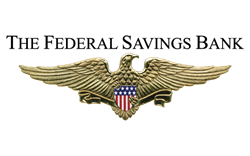 the slowing conditions are more likely a result of the changes in interest rates and prices
Chicago, IL (PRWEB) March 08, 2014
The market has become flooded with headlines stating the housing market has experienced a significant slowdown during the winter. While many parts of the U.S. were hit with one of the harshest winters in the last two decades, economists are suggesting that the freezing temperatures and heavy snowfall are not the only factors to blame. The Federal Savings Bank thinks the housing market slump likely suffering from normalizing conditions.
For the past few years, the market recovery has largely been driven by investor activity, low prices and low mortgage rates. The combination allowed for a strong selling period and more Americans seeing their equity increase rapidly. As prices have continued to rise, more investors have pulled back. In addition, mortgage rates have risen nearly 1 percent in a year, decreasing affordability for some Americans.
"We find that distressed sales and investor activity during the last few years have caused recent house price data to be 'over-adjusted' and home sales data to be 'under-adjusted,' leading to stronger price readings and weaker sales readings in the winter months," Goldman Sachs analysts told CNBC on March 3rd.
While the winter weather may have temporarily kept some potential homebuyers from going out to view homes for sale on the market, the slowing conditions are more likely a result of the changes in interest rates and prices. The Federal Savings Bank also reminds readers that the west, which has recently experienced the largest decline in home sales, was not affected by the harsh winter such as areas of the Midwest and northeast.
Contact the Federal Savings Bank, a veteran owned bank, to find out more about affordable mortgage options.