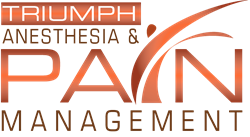 There are two Board Certified pain management doctors at Triumph Pain offering individualized treatments with impressive success rates!
Palm Beach Gardens, FL (PRWEB) March 10, 2014
Top Palm Beach Gardens pain management clinic, Triumph Pain, is now offering two Board Certified pain doctors for patient treatment. The doctors provide treatment that is individualized to patient needs, with impressive success rates being seen. Call (561) 232-2682 for more information and scheduling.
The Board Certified Palm Beach pain management doctors at Triumph Pain include Dr. John Battilana, MD and Dr. Bryan N. Robbins, MD. In addition, the practice has a Board Certified Nurse Practitioner, Jennifer Barron.
Treatments at Triumph Pain are offered for both simple and complex conditions including back and neck pain, RSD, fibromyalgia, scoliosis, degenerative arthritis and more. The providers perform extensive physical examinations along with a thorough review of medical records and medication history. They are then able to implement the optimal regimen of medication management, which is reviewed monthly.
Requirements for treatment at Triumph Pain include a valid Florida ID or drivers license, age over 25, along with an MRI of the affected area. Appointments are readily available.
For those in need of self pay pain management in Palm Beach, Port St. Lucie, Stuart, Fort Pierce and surrounding areas, call (561) 232-2682. Patients are provided with a diagnosis bill to submit to their insurance if desired.