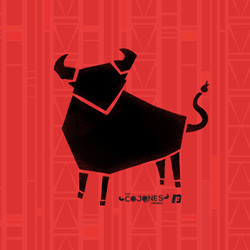 We celebrate marketers with the cojones to break out of the sea of sameness that afflicts so many companies.
Austin, TX (PRWEB) March 09, 2014
Last night, marketing leaders from L'Oreal, Chrysler, GoPro, Motorola, JetBlue, Samsung and Smirnoff were named the first-ever Cojones Awards winners. SXSW was the backdrop for the Cojones Awards, presented by Austin-based digital agency nFusion and hosted by the agency's CEO and author of "The CMO Manifesto," John Ellett (@jellett).
The Cojones Awards celebrate those trailblazing marketers who have discovered effective ways to engage the digitally enabled, socially connected customer. Leaders who have disrupted the status quo and embraced the role of the modern marketer were recognized in seven categories.
Ellett assembled an esteemed panel of marketing industry heavyweights to nominate marketing change agents. "In today's dynamic environment, it's risky for marketers to play it safe. We're proud to recognize the winners and finalists who set the example for other marketers on how to succeed by having the courage to disrupt the status quo."
The 25 nominees garnered more than 1,000 Twitter votes that helped select winner in each category alongside the panel recommendations.
The following are the Cojones Award winners for courageous marketing for 2014.
Honorary Cojones Award Winner:
Hugh Forrest (@Hugh_W_Forrest), Founder and Director of SXSW Interactive Festival, who had the courage to evolve a music festival into an internationally-renowned event for the interactive marketing industry.
Transforming Global Markets:
Marc Speichert (@speichert), Global CMO of L'Oreal, who had the courage to reinvent marketing across global organizations and country-based CMOs while embracing big data, social and digital.
Energizing a Brand with Bold Moves:
Olivier Francois (@Chrysler), Chief Marketing Officer of the Fiat Chrysler Group, whose bold moves with Eminem, Paul Harvey and Clint Eastwood as well as his courage for turning over creative control to Will Ferrell ("Anchorman 2") have reenergized several brands and driven sales.
Contemporizing "Established" Brands:
Michelle Klein (@mklein_NYC), Vice President of Smirnoff Global Marketing at Diageo. Klein had the courage to reinvent the brand through the Smirnoff Nightlife Exchange program utilizing digital channels and experiential global events, making it a relevant lifestyle brand.
Making Brands Stronger With Digital:
John Lavoie (@Samsungtweets), Director of Samsung's Brand & Consumer Marketing Communications. Lavoie had the courage to transform customer experiences across digital and social channels to help launch innovative consumer electronics products.
Challenging the Leaders:
Marty St. George (@martysg), Senior Vice president of Marketing & Commercial Strategy for Jet Blue. St. George had the courage to embed the "small" culture of JetBlue within a quickly growing company and focus on positive customer experiences across all touch points, both physical and digital.
Embracing Technology to Enhance Customer Experiences and Brand Performance:
Eduardo Conrado (@conradoeduardo), Senior Vice President of Marketing and IT for Motorola Solutions. Conrado had the courage to redefine the CMO role by combining marketing and IT responsibilities and driving the IT function into a customer-focused organization.
Innovating with Content:
Kevin Platshon (@kplatshon), Digital Marketing Manager of GoPro. Platshon had the courage to go "all in" on leveraging user-generated content to fuel storytelling and be a lead of "affective" change to grow the brand..
The winners were announced at a private reception Saturday, March 8 in Austin, Texas.
"It takes cojones to break out of the sea of sameness that afflicts so many companies," says nFusion CEO John Ellett. "We believe marketing leaders who have the courage to be bold and take calculated risks are worthy of celebration."
See the entire list of nominees for this year's Cojones Awards.
About nFusion
nFusion is a digital agency that partners with marketing change agents to help them make an immediate and measurable impact for their organizations.
nFusion architects customer experiences based on a new model, one that asserts that digital interactions and social conversations throughout the customer decision journey shape how people establish brand preference and, ultimately, make purchase decisions. These experiences include online and mobile display ads, paid search and paid social campaigns, Web, mobile-enabled and responsive sites, owned content, and social media strategy, activation and community management.
Headquartered in Austin, Texas, nFusion's B2B and B2C clients include Alert Logic, AMD, la Madeleine, Memorial Hermann Health System, Rush Enterprises, Samsung, SanDisk and Zimmer Spine. nFusion can be found online at nfusion.com, and on LinkedIn, Facebook and Twitter.