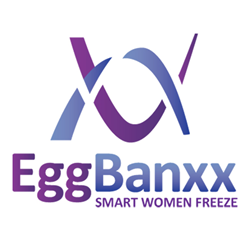 New York, New York (PRWEB) March 11, 2014
EggBanxx: Chicago, FertilityAuthority's first patient-focused, egg freezing event is being held Thursday, April 10th at the Drake Hotel, in downtown Chicago. "We're hosting EggBanxx: Chicago to better connect local women with physician experts. This event will be the first of many as we continue to explore and develop the best ways to connect with women who want to be biological mothers, but aren't ready yet", says Jay Palumbo, the Director of Patient Care at FertilityAuthority.
EggBanxx is the industry's first national network of fertility doctors focused on making social egg freezing easy, affordable, and stress-free.

Easy – EggBanxx's toll-free number, 855-552-2699, connects prospective patients to our national network of care advocates who can answer any questions, provide cost information, procedure details or recommend an EggBanxx physician for a consultation.
Affordable – EggBanxx works with clinics to reduce procedure cost to the patient on a single or multi- egg freezing cycle. We suggest interested patients apply for financing through one of our loan partners to allow for convenient monthly payments.
Stress-Free – EggBanxx provides patients ease of mind with a flat cost-per-cycle, instant savings, and assistance with securing preferred appointment times at a clinic within our EggBanxx network.
"It's very exciting to see educated women proactively preserving their fertility, giving themselves a biological safety net for when they're ready", continues Palumbo. "Most women going through IVF wish they had started sooner. By freezing their younger eggs, they'll automatically have an advantage!"
EggBanxx's marketing efforts and reputation, along with that of parent company FertilityAuthority, are effectively raising awareness of egg freezing among fertile women, and working to remove barriers to entry that may prevent interested women from preserving their fertility.
About FertilityAuthority
The FertilityAuthority family of websites provides comprehensive, interactive resources and referrals for women and men seeking quality fertility information, as well as tools to simplify the search for trusted fertility doctors or fertility clinics. With more than one million monthly visits, the websites FertilityAuthority.com, FertileThoughts.com, IVFAdvantage.com, EggFreezingCosts.com, EggBanxx.com, GenderSelectionAuthority.com, TopFertilitlyDocs.com— along with a staff of patient care coordinators — assist in making the important connection between patients and the physicians who can assist them in their family-building efforts.