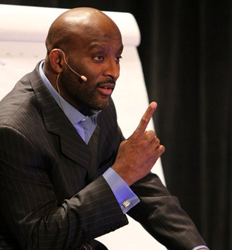 If you follow these steps, your life can be transformed.
Camp Springs, MD (PRWEB) March 12, 2014
Lloyd Irvin, the leading internet marketing expert, has this week launched a no-cost email coaching program to help people interested in starting an online business or growing an existing one.
His "30 Days to Master Internet Marketing" course shares specific tips and actions that allow anyone to get started in in internet marketing in just 30 days.
He says there are many reasons why now is the ideal time for people to learn about internet marketing. The reasons include:

It has very low startup costs.
The income potential is almost unlimited.
You have the chance to make money doing what you love.
It can be profitable quickly.
However, he points out that most people don't know what steps to take to get started in internet marketing and there is a lot of misleading information being published about it online.
Lloyd comments:
"When I got started in internet marketing, I was a complete novice. I thought it would be a source of a bit of extra cash but it's totally transformed my life.
I was only able to succeed because others with more experience shared the right steps to follow.
I recently realized that now almost nobody is sharing good quality information about how to succeed online with beginners. I created this free course because I want as many people as possible to have the opportunity of seeing the potential of internet marketing and of learning exactly what they need to do to succeed quickly."
The key elements covered in the "30 Days to Master Internet Marketing" course include:

Millionaire Mindset: Learning the thoughts and habits you need to create success
Accurate Targeting: Finding the precise market that is best for you
Suitable Offers: Identifying the products and services your market wants and will pay for
Tons of Traffic: Reaching the maximum number of prospective customers
Effective Conversion: Turning as many prospects as possible into customers
Relationship Building: Encouraging customers to stay longer and buy more
Lloyd adds:
"If you are interested in getting started in internet marketing – or you have been trying it without achieving the success you want so far – some of what I cover in this free 30-day coaching program may challenge your thinking. Some of the steps I cover also require a bit of work.
I can't promise you any specific results because I don't know how hard you are willing to work. However, if you apply even just a few of these ideas, I'm confident your life can be transformed just as mine was."
Anyone interested in creating additional income from an online business – or getting better results from an existing one – can sign up for the free course at http://www.lloydirvin.net.
Lloyd Irvin is one of the few entrepreneurs who have built multimillion dollar businesses both offline and online. He was among the first in the world to use internet marketing to grow his martial arts school.
The success of that led him to see internet marketing as a way of possibly adding a few thousand dollars a month to the income from his school. However, he has since built multimillion-dollar businesses in many different markets including running several million-dollar online product launches.
For more information, visit http://www.lloydirvin.net.