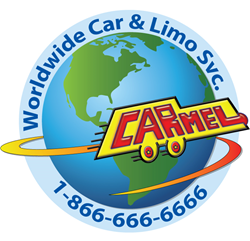 We are excited to partner with local St. Louis taxi and car service companies to expand consumers' transportation options and offer them a convenient way to book a safe ride. - Avik Kabessa, CEO of Carmel Limousine.
New York, N.Y. (PRWEB) March 10, 2014
Today, the nation's first legally licensed app-based car service hit the market in St. Louis, allowing people to use a mobile app to reserve a ride. New York-based Carmel Limousine is the only company currently approved – and regulated – by a municipality, ensuring its service fully complies with all local rules and regulations that protect passengers.
The St. Louis Taxicab Commission pioneered the first-ever app license, by which companies could apply for approval of an on-demand transportation app, in response to controversy across the nation surrounding transportation apps. Carmel Limo was the first company to be approved through the Commission's certification process.
Starting today, individuals will be able to download the Carmel Limo Car and Limousine Service App on iTunes and Android smartphones. Carmel is partnering with existing St. Louis taxi and car service companies to provide transportation services. The process ensures that drivers who transport individuals who have booked their ride through the new app are screened, licensed and insured. The screenings are conducted by the Metropolitan Taxicab Commission.
To celebrate the launch, Carmel is offering a "St. Louis Special" in which St. Louis customers will receive an extra $22 in Car Cash when they download the app, on top of the $66 in Car Cash the app ordinarily comes with.
Carmel Limousine has provided car service in the New York City area for over 30 years. In the last six years, Carmel has expanded its services to 152 locations in the US and 160 locations worldwide. In each market, the company works only with locally licensed car service companies and provides a flat rate and complete waybill before each trip.
"We embrace new and emerging transportation technologies where the power of technology is harnessed for public good -- and where operators commit to playing by the rules and within the regulations that ensure the public's safety and convenience," said Louis P. Hamilton, chairman of the St. Louis Metropolitan Taxicab Commission. "Unlike "virtual" transport companies that operate outside normally accepted safety practices, Carmel Limousine will work within our regulations and follow our procedures to unsure everyone gets to where they are going safely. Furthermore, Carmel's app will create additional business streams for companies and drivers operating lawfully in St. Louis City and County."
"We are excited to partner with local St. Louis taxi and car service companies to expand consumers' transportation options and offer them a convenient way to book a safe ride," said Avik Kabessa, CEO of Carmel Limousine. "We are always diligent about working within markets' laws and regulations, so we were happy to follow the St. Louis Taxicab Commission's certification process. We hope that other municipalities follow St. Louis' lead."
In a statement issued following Carmel's approval on February 25, 2014, the Metropolitan Taxicab Commission stated, "We know that app-driven ride-sharing services are beginning to enter other cities. In some markets, the services have become entangled in claims about price gouging, lack of background checks for drivers, stiffing drivers, and refusing liability for injured riders. We expect a much smoother entry here, because we have good regulations – and because Carmel has gone all the way through the certification process."
Tutorials about the app are available here:
#1 Book a trip for now or for later
http://www.youtube.com/watch?v=7R_5RvcX6vE&feature=youtu.be
#2 Easy and secured setting of personal and payment information
http://www.youtube.com/watch?v=uSkx_e8UVxI&feature=youtu.be
#3 Earn and manage airline reward program and car cash wallet
http://www.youtube.com/watch?v=K77xUwT2uBs&feature=youtu.be
#4 "My Booking" keeps track of past trips and future trip details
http://www.youtube.com/watch?v=p6JrZQmcr1E&feature=youtu.be
#5 Favorites Address and Trips for easy and fast reservation
https://www.youtube.com/watch?v=l3C-b3zkX14