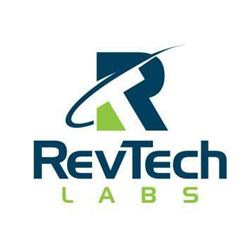 We're building a significant value proposition for entrepreneurs, pushing Charlotte to the top of the startup map, and helping this city compete on a global level.
Charlotte, NC (PRWEB) March 10, 2014
RevTech Labs, Charlotte's premier startup accelerator program, is launching its third installment to boost area startups and attract early stage companies from around the country. In a collaboration between Charlotte entrepreneurship hub Packard Place, nationally ranked seed and angel investment firm Sierra Maya Ventures, and local Charlotte sponsors, the accelerator's third class will launch Monday, March 10th. The program will introduce a 506c Index Fund to promote investment into the class of companies, and will culminate with a Demo Day, set for Tuesday, May 20th.
RevTech Labs is a 12 week program focused on early stage companies across mobile, software and web technologies. A highly customized program, RevTech Labs is broken into three components: the Accelerator, Incubator and QC Fintech programs.The Incubator program will focus on entry level startup companies, exposing them to resources and mentorship to help them complete their minimum viable product and gain initial traction in the marketplace. While the Incubator program provides a well-rounded 12 week structure for those entering the startup world, the Accelerator will focus on companies already up and running. The accelerator goes beyond the proof-of-concept stage, focusing on explosive growth, providing connections to national mentors, and garnering investor and media attention. The QC FinTech program diverges from the first two, focusing on technology innovators in the financial services industry. As the country's second largest financial center after New York City, Charlotte is a prime location for financial tech startups to launch, grow and thrive.
The third class of RevTech Labs includes a spread of promising startups from across the US and beyond, such as Innovance and SavedPlus from the San Francisco Bay Area, Paradine from New York City, WeRx.org out of Miami, Sociercise based in Atlanta, iGenApps based out of Puerto Rico, and Kydaemos and ItsYourVet hailing from South Carolina. Alongside attracting new ventures to North Carolina, RevTech Labs III accepted companies from the Charlotte area, including eCampus and SKoolAide.
"We are excited about RevTech Labs' third class," says Dan Roselli, Founder of Packard Place and Managing Partner of the program. "Our partnership with Sierra Maya Ventures, combined with our local sponsorships, will take RevTech Labs III to a whole new level. We're building a significant value proposition for entrepreneurs, pushing Charlotte to the top of the startup map, and helping this city compete on a global level."
RevTech Labs is a collaboration between Dan Roselli of Packard Place, and Amish Shah and Eric Kagan of Sierra Maya Ventures, including sponsorships from Bank of America, North Highland and Experian. Packard Place, the entrepreneurial hub of Charlotte and the largest startup incubator space in the southeast, will be home to the program, with its central location in the third ward of Charlotte's downtown area. Sierra Maya Ventures, one of the top-ranked seed and angel round investment firms for early stage startups, will serve as a key partner, giving the companies access to national VC exposure, and providing mentorship to the founders and teams in the class. Roselli, Shah and Kagan are all seasoned entrepreneurs with many successful ventures left in their wake, and will convey their wealth of knowledge and experience to the RevTech Labs III class.
"Startup growth is complex and requires different resources and mentorship at each stage. Breaking RevTech Labs into three programs made perfect sense," says Kagan. "We hope to have 20-30 companies a year going through the program in the future. We have a vision for Charlotte's Startup Ecosystem that we hope to turn into a reality."
RevTech Labs will launch a 506c Index Fund through their partnership with AngelList. The first of its kind in North Carolina, the fund will allow for accredited investment by the community into the RevTech Labs III class, capturing a stake in each company within the class. The fund will help startups in the class raise funding and will help promote the Charlotte entrepreneurial community.
"The Index Fund was a crucial piece to building this program. This is about boosting Charlotte's entrepreneurial scene as much as it is helping these companies succeed," says Shah. "It's a smart move for Charlotte investors, and gives them a chance to access these companies close to the ground floor. Many early stage investment opportunities can produce very favorable returns."
RevTech Labs will begin its third class Monday, March 10th, culminating with its Demo day on Tuesday, May 20th. To learn more, visit http://www.revtechlabs.com.