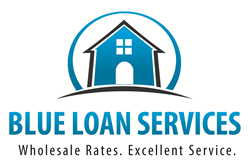 San Diego, CA (PRWEB) March 09, 2014
With mortgage rates getting higher as the year rolls by, and predictions of even higher rates to be seen next year, more potential home buyers are seeing the need to act swiftly to secure affordable home financing and find a suitable home as soon as they can. Blue Loan Services, a full service California mortgage company that has been providing the lowest rates and best loan products for many years, comments on this current situation and gives some advice for those who are not sure how to best proceed with their home loan plans.
A March 7th report from Reuters confirms a rise in rates with a quote from the Federal Reserve Bank of New York's President, William Dudley. It says, "It is reasonable for investors to predict that the U.S. Federal Reserve will raise interest rates sometime around mid-2015, New York Fed President William Dudley said on Friday. Market expectations are for the Fed to raise interest rates "sometime toward the middle of 2015," he said at Brooklyn College. "I think those are a very reasonable set of expectations based on what we know today, and our economic forecasts." Most market participants who closely follow the Fed, he noted, are expecting a rate rise when the unemployment rate falls to around 6 percent."
Blue Loan Services explains that rates are on the rise already, with the few days of improvement in rates seen earlier last week being completely wiped out by Friday. The upcoming week may hold some good news for mortgage borrowers, with possible dips in rates not out of the question; however, this does not change the fact that rates are headed upward. Because of this, the mortgage company advises those who are ready to buy a home not to delay unnecessarily. While today's rates are certainly not as favorable as they had been early last year, they are still quite low and clearly lower than they will be in 2015 or even later this year.
Blue Loan Services can help those who wish to lock in today's low mortgage rates to find the best possible loans for their situation and work quickly to get approved so that they can avoid higher rates down the line. Their fast online loan application and documentation portal makes it simple for clients to submit their application and keep track of their loan's progress. With a reputation for fast, reliable and courteous service, the company's team of experienced loan officers can be especially useful during this time of uncertainty in mortgage rates.
For more information on how Blue Loan Services can help California home loan borrowers get approved for their home purchase loan or refinance quickly, please visit BlueLoanServices.com or call 1-888-929-BLUE (2583) to speak with an experienced mortgage professional.
CA Dept of Real Estate -- Licensed Broker #01094374 NMLS #938365