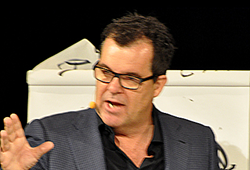 ...the real estate market has been harsh to first home buyers for the past few years because increasing house prices have made saving for a deposit nearly impossible
(PRWEB) March 10, 2014
Average house prices for first home buyer homes rose 16 percent to £155,832, while the average deposit for first home buyer homes climbed to £27,500 last January 2014, (Ftadviser.com reported on 7 March 2014).
David Newnes, director of Your Move, added in the report that despite the continuous increase of house prices, wage growth has remained stagnant for quite some time.
"On the business side of things, first home buyers are important to the economy because they balance out the market growth as owner-occupiers, but on a more personal level being a first home buyer is an exciting achievement for young people and families trying to achieve their dream of owning their very own home," according to Rick Otton, a sought after property coach in the U.K.
"Unfortunately, the real estate market has been harsh to first home buyers for the past few years because increasing house prices have made saving for a deposit nearly impossible," he said.
Mr. Otton then revealed in a recent interview for his upcoming Zero Debt Property Cashflow Bootcamp that first home buyers didn't have to suffer through these obstacles just to buy houses for sale.
"Believe it or not, it's possible to become a home owner even without saving up a large amount of cash or applying for a new mortgage with the help of seller finance strategies. These solutions have helped thousands of people get houses without breaking the bank, because of flexible payment terms that benefit both the buyer and the seller," he explained.
"Rather than force buyers to pay a large amount of cash at the beginning of every deal they can now negotiate with the seller until when and how can they pay their way into the property, and, in return, sellers get to sell the property at the price they want," Mr. Otton added.
To reserve your seat at Rick Otton's one-day Zero Debt Property Cashflow Bootcamp, visit http://rickotton.co.uk/conference/.
About Rick Otton
Rick Otton is a property investment professional who, over the last 23 years, has introduced innovative real estate strategies to the UK, Australian and the United States. His creative 'low-risk, high-reward' approach to buying and selling houses is exemplified in his own business, We Buy Houses.
This year marks the 10 year anniversary of Mr Otton introducing his strategies to the UK, and the 5 year anniversary of his innovative 'Buy A House For A Pound' process – one that attempted to be emulated by others. His constant process of strategy refinement, and adapting to the ever-changing real estate market, continues to place him at the forefront of property investment education.
In 2012 Rick Otton published his Australian book 'How To Buy A House For A Dollar' which was named in the list of Top 10 Most Popular Finance Titles for 2013. A UK version is on the drawing board for publication in 2014.
Mr Otton freely shares insights into his non-bank-loan strategies that have allowed everyday UK men and women to beat the rental cycle and have their own homes. He coaches others on how to build profitable businesses by facilitating transactions that focus on the needs of potential buyers and motivated sellers.
Access his free downloadable Power Property Profits Pack at RickOtton.co.uk, as are the details of early bird pricing for his next UK 3-day real estate training conference in March 2014. Phone enquiries in the UK are welcome on 0207 000 1027.