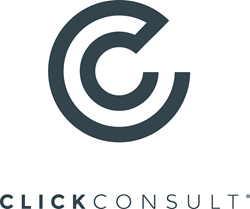 For 2014, semantic markup remains the most under-utilised opportunity within brands' organic search and content marketing strategies.
Hooton, Cheshire (PRWEB UK) 10 March 2014
Click Consult, a leading UK digital agency with a focus on search marketing, will host two roundtable discussions at The Drum's Digital Convergence conference this week.
The event will explore how the convergence of marketing silos is changing the way consumers buy and will examine the impact these changes are having on how companies sell their brands.
Click Consult's Organic Search Director Chris Norton will host two forty minute roundtable discussions on search, focusing on various forms of semantic markup and the impact that different types of structured data have on engagement within search engine results.
Semantic markup is the collective term used to describe the various ways of adding additional code to web pages so that Google and other major search engines are aware that the website owner is making additional information available for them to display in their search results.
The roundtable will look at how Google achieves their aim of answering users' queries without forcing them to click through and leave Google. This is done by pulling through additional information such as pricing and stock quantities through semantic markup and displaying them in search results as rich snippets.
The session will analyse how such structured data benefits brands. For instance, the discussion will look at how the inclusion of rich snippets in the search results presents a valuable opportunity to make a brand's organic listing stand out and attract a higher click through rate through positive advocacy.
"With Google already looking at many factors including localisation, personalisation, freshness of content and sentiment, it makes sense for them to improve their understanding and interpretation of user intent in order to provide the most relevant, most appropriate search results based on all the above," says Chris Norton.
"We have seen them take strides towards this with their Hummingbird update last October. For 2014, semantic markup remains the most under-utilised opportunity within brands' organic search and content marketing strategies."
Chris Norton has nine years' experience in online marketing and has worked as a search consultant for some of the world's biggest brands, including the BBC, Coca Cola and General Motors. In his role as Organic Search Director at Click Consult, he is responsible for ensuring that the agency proposes and delivers on industry leading marketing strategies that comply with search engine guidelines.
Digital Convergence is exclusively for brand marketers and takes place at America Square Conference Centre in London on 12 March 2014.
Delegates from brands such as Virgin, Revlon International, Hasbro, James Villas Holidays Ltd, RSPB and Breast Cancer Campaign are registered to attend Click Consult's roundtable events.
For more information on Click Consult, visit http://www.click.co.uk or call 0845 205 0292.
To reserve a place at Digital Convergence, click here.
About Click Consult:
Located in North West England, Click Consult is one of the UK's leading digital marketing agencies. With over 60 professionals employed and with a portfolio of over 125 clients from across the UK, Click Consult works with businesses looking for a tangible, measurable return on investment in digital marketing.
Search marketing is at the heart of Click Consult's offering, but it also provides a range of other web services, including content management, conversion rate optimisation and social media. Click Consult is a Google AdWords and Microsoft adExcellence certified company.