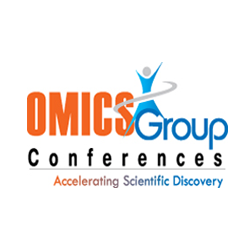 OMICS Group Conferences in announces Dental-2014 during April 21-23, 2014 at Dubai
Henderson, NV (PRWEB) March 11, 2014
2nd International Conference on Dental & Oral Health is announced by OMICS Group International. Dental-2014 will be held from April 21-23, 2014 at Dubai, UAE.
OMICS Group Conferences, a leading international scientific event organizer, is announcing Dental and Oral Health International Conference 2014 in collaboration with Saudi Society of Oral and maxillofacial surgery( SSOMFS), Alexandria Oral Implantology Association( AOIA), South African Association of Aesthetic Dentistry( SAAAD), Egyptian Association of Dental Research(EADR), London School of Facial Orthotropics(LSFO), Italian Academy of Aesthetic Dentistry(IAED), International college of Neuromuscular Orthognathology( ICNOG).
Dental-2014 will observe Closys as an exhibitor/sponsor at the international conference.
These associations are believed to work together with OMICS Group to work towards the theme of the conference which is "Meeting the challenges of dentistry together towards tomorrow".
Dr. Srinubabu Gedela, Managing Director and CEO, OMICS Group International declared that "In light with the theme, Dental-2014 international conference is designed by its organizing committee to International Dental and Oral health professionals to facilitate the dissemination and application of research findings related to oral health and the interactions between oral and systemic health. The theme and presentations of the conference will be supported by OMICS Publishing Grou p's scholarly open access journals".
Dental and Oral Health International Conference 2014, an international medical conference, is said to be a three day event focusing on methods and strategies related to management and quality improvement of dental clinic as well as explore new ideas and concepts on a global scale and the topics include Aesthetics, Anesthesia, Dental Management, Dental Marketing, Endodontics, Oral and Maxillofacial Surgery, Hypnodontics, Oral Pathology, Oral Medicine, Laser Dentistry, Oral Implantology, Orthodontics, Pediatric Dentistry, Periodontology, Prosthodontics, Restorative Dentistry, Robotic in Dentistry, Dental Emergency, Dental Ergonomics, Dental Ethics, Dental Hygiene, Dental Laboratory Technology.
2nd International Conference on Dental & Oral Health will observe various keynote speakers like Marie M. Tolarova from University of the Pacific , Abdullah A. Faidhi from Saudi Society of Maxillofacial Surgery, Mohamed Abdelmageed Awad from Egyptian Dental Association, Mark Bowes from South African Academy of Aestheic Dentistry.
OMICS Group International organizes more than 100 international scientific conferences and publishes around 350 open access scholarly journals. OMICS Group organizes medical conferences, pharmaceutical conferences, and life science and engineering conferences also.
Dental-2014 organizing committee decided on various session tracks and sub-tracks; some of the conference highlights will be Current Concepts in Oral Health, Basic Dentistry, Dental and Oral Health, Dental and Oral Abnormalities, Oral Health and Other Diseases, Therapy and Treatment,, Oral and Maxillofacial Surgery, Tools and Techniques in Dentistry, Regulatory and Ethical Issues of Dentistry, Endodontics, and Oral Cancer.
For more information on the subject of release, please contact the organizer's office:
dentaloralhealth2014(at)conferenceseries(dot)net
Or visit for more information: http://dentaloralhealth2014.conferenceseries.net/
5716 Corsa Ave.,
Suite 110,
Westlake, Los Angeles,
CA 91362-7354, USA
Tel: 1-650-268-9744
Fax: 1-650-618-1414
Toll free: 1-800-216-6499 (USA & Canada),
1-800-651-097 (Australia)