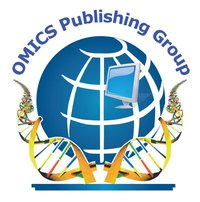 OMICS Group International is publishing a special issue on World Down Syndrome Day.
Henderson, Nevada (PRWEB) March 11, 2014
OMICS Group International publishes the latest updates and the researches related to Down syndrome by publishing scholarly articles in the OMICS Group Journal of Alzheimer's Disease & Parkinsonism that publishes 'Special Issues' on Down Syndrome with Elizabeth Head, Associate Professor, Department of Molecular and Biomedical Pharmacology, University of Kentucky, USA acting as Special issue editor.
The Journal will be supported by OMICS Group Conferences, a leading scientific event organizer.
Down syndrome is a genetic disorder in which a person possesses three copies of chromosome 21 instead of two, resulting in certain physical, psychological and medical issues. Down syndrome is named after the John Longdan Down, an English doctor that identified the features of the people suffering from the disease.
People with Down syndrome have physical and intellectual delays from birth but there is a wide variety of abilities within the population that are impossible to predict ahead of time. One out of every 1000 births or 1,100 births are resulting in Down syndrome and 3000-5000 children according to WHO are born with chromosome disorder. Approximately 2, 50, 000 families in US alone have been identified as suffering from this disease. Children born with Down syndrome suffer from eye and eye and listening deficiencies and congenital heart problems.
OMICS Publishing Group, an Open Access Online Publisher that publishes 350 online science journals and hosts 100 International science conferences globally expresses its solidarity for the people suffering from this rare genetic disorder.
OMICS Group International, an open access Publisher and the International Science event organizer also conducts periodical conferences on Alzheimer's disease and Dementia. OMICS Group 2nd International Conference on Alzheimer's disease and Dementia will be held during September 23-25, 2014 Valencia, Spain with a theme 'Advanced Diagnostic & Therapeutic Approaches towards Dementia' in collaboration with the European Society for the Advance of the Neuroscience.
Prominent speakers like Jose Leon Carrion, of University of Seville, Spain, Amos D. Korczyn of Tel Aviv University, Israel, Santiago Grisolia from the Valencian Foundation for Advanced Studies, and SpainEric G. Tangalos of Mayo Clinic, USA are going to be part of this conference contributing their expertise in the field.
Important conference highlights include Outlining Alzheimer's Disease, Alzheimer's disease: Causes, Concerns & Preventions, Early Diagnosis of Alzheimer's Disease: Possibilities and limitations, Novel Therapies in Alzheimer's Disease, Fast Facts: Dementia, Dementia Causes, Concerns and Preventions, Managing Dementia, Dementia Medication, Geriatrics: Dementia & Alzheimer's Disease, Clinical Trials & Case Study and New Drug Discovery: Animal Models and Translational Research.
OMICS Group Journals and the International conferences rededicate themselves with a commitment to disseminate information on 'Down Syndrome' through its open access platforms and conferences on this occasion.
For more details contact
Yadav S.
editor(dot)jadp(at)omicsonline(dot)org