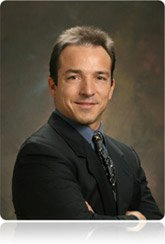 Anyone attending will be offered an opportunity for a complimentary consultation.
Summerville, SC (PRWEB) March 13, 2014
Someone may not have any gastro intestinal problems such as constipation and/or diarrhea, gas or bloating but could still have celiac disease or gluten sensitivity causing numerous unrelated symptoms affecting mood, energy and overall health. Many people suffer from chronic joint pain, fibromyalgia, headaches, allergies, ADHD, numbness and tingling in their arms or feet from these, often overlooked, sensitivities. Even more frightening is that gluten sensitivity has been linked to Alzheimer's disease and dementia. A person may not have any symptoms at all but these sensitivities to gluten can be slowly damaging brain cells every time they consume gluten due to the inflammation it causes in the body. The best way to find out if someone is gluten sensitive is by doing a blood test. AlignLife does the most comprehensive blood test on the market testing for 23 markers while most conventional doctors that test for gluten sensitivity only test for 3-4 markers and many times the results come back with false negative.
Dr. Thomas Mercante of AlignLife of Summerville, the Center for Natural Health recently became a Certified Gluten Practitioner (CPG). He was amazed when many people he was seeing in his office who were over-medicated due to conditions such as fibromyalgia, joint pain, headaches, brain fog, constipation and or diarrhea, gas, bloating and a distended stomach (also referred to as "wheat belly") were getting great results on a gluten free diet. He often sends patients out for a blood test to confirm gluten sensitivity or celiac disease. One of Dr. Mercante's patients was on 12 medications and when he received the results of his blood test and was found to be gluten sensitive, he went gluten free and in 3 weeks was off all his medications.
Celiac disease can affect genetically predisposed people of all ages, but often begins during infancy. Symptoms include chronic diarrhea, weight loss and fatigue, but in some cases the disorder can be asymptomatic (no symptoms). Celiac disease is caused by a reaction to gliadin - a gluten protein found in wheat, barley, rye, and sometimes oats. The inflammation and destruction of the inner lining of the small intestine in celiac disease is caused by an allergic reaction to gluten in the diet. This chronic digestive disorder leads to the malabsorption of minerals and nutrients.
Non-celiac gluten sensitivity shares many symptoms with celiac disease. Dr. Mercante states that individuals with non-celiac gluten sensitivity have a prevalence of extra intestinal or non-GI symptoms, such as headache, "foggy mind," joint pain, skin problems and numbness in the legs, arms or fingers and fibromayalgia. Symptoms typically appear hours or days after gluten has been ingested, a response typical for innate immune conditions like non-celiac gluten sensitivity.
On Saturday March 22, 2014 Dr. Mercante and his AlignLife staff will be opening their doors to the public for an exciting open house for the entire family. The open house will have barbecue and drinks, ChuckFM live remote and a Jump Castle and face painting for the kids. Dr. Mercante tells us there will be give a ways and a chance to win a Disney Trip for FIVE! Any one attending will be offered an opportunity for a complimentary consultation and most insurance is accepted.
ABOUT ALIGNLIFE
AlignLife is a chiropractic and natural health franchise founded in 2007 with the mission to provide the highest quality of natural healthcare services to communities around the nation. The integration of chiropractic with other natural health services has proven to save time and money while reducing the hassles of dealing with the complex American health care system. AlignLife is operated by founder and CEO, Dr. Joseph Esposito and President, Dr. Cristina Esposito. There are currently 20 AlignLife locations within six states around the nation and expansion plans are to have 50 locations by the end of 2014. For more information or to find a clinic new you go to http://AlignLife.com.