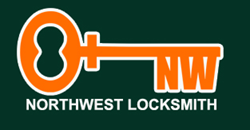 We want to be more than just a mobile locksmith in Portland and hope to help make a difference in the community.
Portland, OR (PRWEB) March 12, 2014
Northwest Locksmith, a mobile locksmith in Portland, OR, has announced an initiative to give back to Portlanders for their support of the young company and assist residents across the state of Oregon in need of emergency food. The company will contribute a portion of March's Portland locksmith revenue to Oregon Food Bank, a member of Feeding America's national food bank network with headquarters in Portland. Northwest Locksmith owner Yair Frenkel says the inspiration for his company's latest charitable effort is personal.
Frenkel selected non-profit Oregon Food Bank because of his personal love of Portland Dining Month, a month-long, citywide event in which a number of local dining hotspots offer three-course meals for just $29. This year marks the first time Portland Dining Month will be held in March, instead of June. In Frenkel's mind, the non-profit and event share a fundamental connection.
"When we were just laying the groundwork for our Portland locksmith services in 2013, Portland Dining Month was our introduction to some of the best food in town," said Frenkel. "A number of the restaurants that participated have since become personal favorites. Portland Dining Month is a unique opportunity to get a great deal on some amazing food but it should also call us to be mindful that an unsettling number of people can't even afford some of the basics for themselves or their families. As OFB says, 'no one should be hungry.'"
To coincide with the event, Northwest Locksmith is offering a 10% discount on all its Portland locksmith services, throughout March, to customers who mention Portland Dining Month or Oregon Food Bank to their home, business or auto locksmith in Portland. Northwest Locksmith hopes the gesture will inspire customers to donate some or all of their service discount to Oregon Food Bank or their own special cause. Frenkel says it's all part of a larger, company-wide initiative to help a variety of charities throughout Northwest Locksmith's service footprint, which also includes Boise, Seattle and Spokane.
Oregon Food Bank seeks to end to hunger by holistically addressing its many root causes. More than a traditional food bank, the organization also advocates for public policies and works to increase education and reduce food waste. Oregon Food Bank leverages its relationships with farmers, retailers, distributors, statewide agencies and regional food banks to efficiently allocate emergency food and other resources throughout the state of Oregon.
"Beyond just offering Portland locksmith services, we want to spread awareness for organizations like OFB as we interact with our Portland locksmith customers," continued Frenkel. It's human to make small talk about the weather or the Trailblazers game last night, but we should use those brief opportunities to do more. We want to be more than just a mobile locksmith in Portland and hope to help make a difference in the community."
Northwest Locksmith can't directly assist food emergencies but can help with lockouts and broken keys, two frequent customer emergencies. Frenkel offers these tips in those situations:
1. For cars and motorcycles, look beyond the dealer. A professional auto locksmith in Portland should have the tools and training to service most makes and models cheaper and more efficiently.
2. Always get a total cost estimate that includes applicable mileage or other fees, before letting a Portland locksmith perform any work.
3. Wait for assistance at the nearest well-lit location. In roadside situations, maintain a safe distance from traffic. If you call a mobile locksmith in Portland, ask for identification when the technician arrives.
Those in need of an emergency residential, commercial or auto locksmith in Portland should call 503-536-7321. Northwest Locksmith is available 24 hours a day, seven days a week. Those seeking general information about the company and its comprehensive, professional Portland locksmith services can visit http://www.locksmithnorthwest.com/. More information about Oregon Food Bank is available at http://www.oregonfoodbank.org.
About Northwest Locksmith:
Founded in Boise, ID, in 2012, Northwest Locksmith provides comprehensive and affordable 24-hour locksmith services for all automotive, residential and commercial needs. Technicians are equipped with industry-leading training, cutting-edge equipment and extensive professional experience with all modern security systems. Northwest Locksmith is committed to providing a premium customer service experience on every call and offers 15-minute emergency response times.