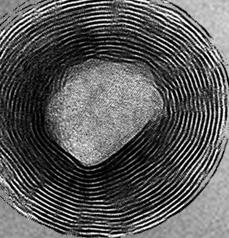 Being noted as an example of a well substantiated product, as in this case, raises our customers confidence and gives a great feedback to our scientists.
(PRWEB) March 17, 2014
An article published in "Physics Today", the prestigious bulletin of the "American Physical Society" on February 2014, reviews the worrying situation in the nano-tech market, where some producers make unsubstantiated scientific claims with regards to their products' use of nanotechnology.
According to the article, an extensive review conducted by Nanotechnology Consumer Products Inventory (CPI) reveals that only 10% of the 1600 consumer products listed in the CPI, currently provide appropriate safety data and supporting scientific evidence for their technological claims.
Under the review, each product has received one of 5 possible category tags: Category 5 (Not advertised by manufacturer), Category 4 (Unsupported claim), Category 3 (Manufacturer-supported claim), Category 2 (Verified claim), and Category 1 (Extensively verified claim) which was awarded to only 7 products, 4 of them from NanoMaterials' NanoLub® product line.
As per CPI standards, the "Extensively Verified Claim Category 1 Tag" received by NanoLub® products is awarded when: "The manufacturer has provided information supporting the nanotechnology claim and this claim was verified by an independent source. Actual product has been tested for nanomaterial or supporting documentation references such product or product was described in more than one published scientific documents (such as research studies, patents, or reports). For example: The manufacturer website lists a datasheet with nanomaterial characteristics plus a scientific research paper or patent also describes the product."*
(*)The CPI Category 1 Listing can be viewed by clicking here.
Nanolub® Oil Engine Additive, one of NanoMaterials' products to receive the "Extensively Verified Claims" tag, is specifically mentioned by "Physics Today" as a positive example of a scientifically well substantiated product:
"…according to the CPI's own new data-quality rating - called "How much we know"- fewer than 10% of the entries currently provide supporting evidence that the nanomaterial works as claimed, or is even present in the product. One that does is an engine-oil additive under the "extensively verified claims" category, which identifies the nanomaterial (tungsten disulfide nano particle), its function (lubricant), its location in the product (suspended in liquid), and its potential human exposure pathway (dermal absorption and inhalation). The entry also includes quotes from research papers that validate the function and performance claims of the nanomaterial."**
**Taking Stock Of The Nanotechnology Consumer Product Market" by Jermey N. A. Matthews, "Physics Today" 67(2), 22, 2014
"We always welcome and even advocate for such reviews" said Daniel Sclar, NanoMaterials' CEO. "This increased transparency is definitely good for the nanotech industry, as it allows the customer to differentiate between those companies whose products are based on serious scientific research, from those who just use "nano" as a buzz word. Being noted as an example of a well substantiated product, as in this case, raises our customers' confidence and gives a great feedback to our scientists."
Click here to view NanoLub® listings at the CPI website.
The NanoLub® series has received the prestigious Nano 50TM Award by Nanotech Briefs (publishers of NASA Tech Briefs) and it is the first successful commercial implementation of inorganic, multi-layered fullerene-shaped WS2 nanoparticles in lubricants, based on patented and award-winning technology developed at Weizmann Institute of Science.
Tests have shown that incorporating NanoMaterials' inorganic lubricant additives into oil and grease formulations delivers a range of performance enhancements including:

Significant wear reduction in contracting surfaces.
Reduces friction.
Reconditioning of existing wear damage.
Enhanced energy and fuel efficiency.
Reduced operating temperature.
These translate to significant cost and performance benefits such as lower energy consumption, extended effective operation of mechanisms, extended lubricant life, extended machinery life and reduced emissions.
About NanoMaterials Ltd.
"NanoMaterials Ltd.", a cleantech company operating in the field of Nanotechnology, was established in 2002 and after its acquisition in 2013 became a part of the leading American company "Nanotech Industrial Solutions, Inc." (NIS). A pioneer of inorganic, multi-layered fullerenes, NanoMaterials was the first company to succeed in the commercial production of inorganic, multi-layered WS2 nanofullerenes and nanotubes, based on exclusively patented platform technology developed at the Weizmann Institute of Science.
NanoMaterials is part of AddNano, a joint project funded by the European Commission and has earned international recognition winning numerous innovation and excellence awards including: Top 30 Network of Automotive Excellence Innovation Award, Red Herring Top 100 Innovators award, Innovation WORLD 21 award, "Nanotechnology Company of the Year" by the Israeli Ministry of Industry & Trade and Top 10 in the Israeli nano-tech market according to "The Marker" magazine.