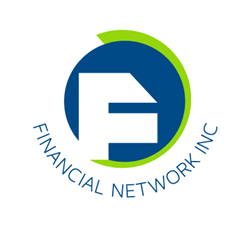 St. Louis, MO (PRWEB) March 11, 2014
This March, Consumer Bankers Association will be holding a three-day conference in Washington, DC. CBA Live 2014 runs from March 31 – April 2 and features valuable opportunities for professionals in the retail banking community. Among the sponsors and exhibitors will be Financial Network Inc., a provider of loan origination services.
Representatives from FNI will be available at Booth #46 to discuss the efficiency and customization of the company's loan origination software. FNI has worked with a diverse set of clients, including banks, credit unions, auto lenders, and other financial institutions. Attendees can learn about FNI's experience and success in the credit lending industry, which spans over 30 years. In addition to meeting with industry partners, FNI will sponsor a refreshment break and hand out tumblers. The mid-morning refreshment break will be held from 10:50 - 11:20 a.m. on Tuesday, April 1, in Potomac Ballroom C-D.
CBA Live 2014 is a chance for banking professionals to meet with top executives, participate in educational forums, and attend presentations from industry leaders. Through these events, attendees will learn about new trends and regulations, and will be able to directly connect with influential policymakers in the government.
About Financial Network Inc:
Through 30 years of providing custom credit lending solutions, Financial Network, Inc. stands as the market expert in robust credit lending platforms, as well as loan origination systems. Based on Financial Network Inc.'s experience creating truly custom products, Financial Network Inc. has assembled FNI Turnkey and FNI Turnkey Plus solutions. These FNI Turnkey solutions are the culmination of the best practices that can only come from years of experience. For clients seeking a fully customized solution, FNI has custom solutions in place with 3 of the 5 largest U.S. banks and lending institutions. These solutions include; rapid deployment of processing architecture, customized risk and application processing to lender specifications, multiple partner interface standards supported, complementary partner to lender internal resources to achieve processing goals and cost effective implementation and transaction pricing model.
For more information on Financial Network Inc.'s products and services, please visit the website at http://www.financialnetworkinc.com or call toll free 800–997–1104.